Whether you run your own practice or work for one, behavioral health counseling involves many administrative tasks. These duties can make it difficult to focus on your core mission — helping clients.
Our team designed ICANotes to meet the needs of mental healthcare professionals. Streamline your services with customizable and HIPAA-compliant features.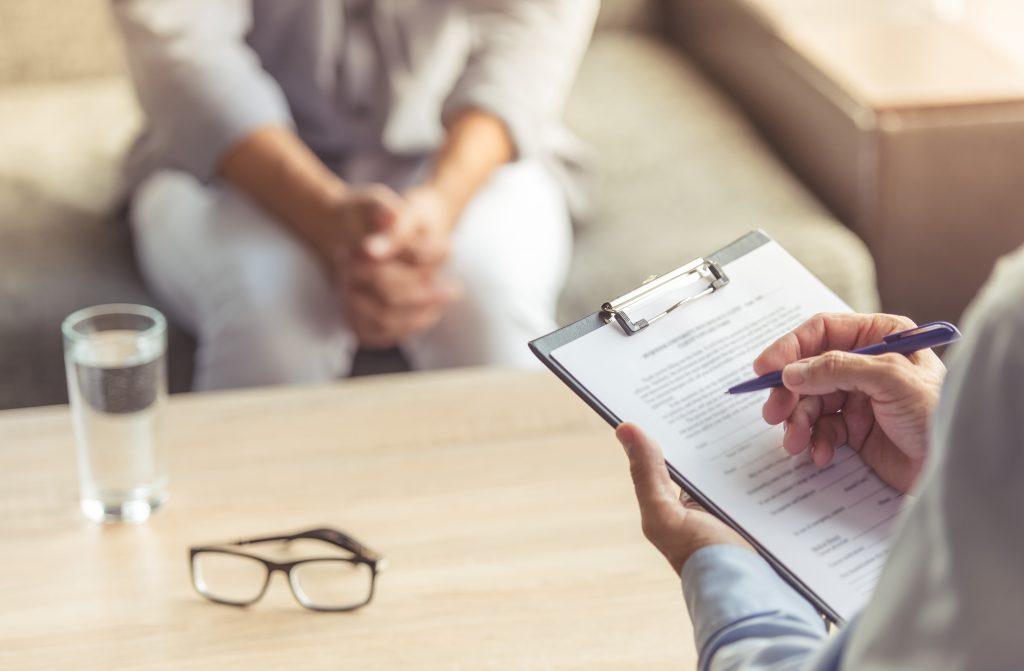 Learn More About EHR for Behavioral Health
Start Your Free Trial Today
Practice Management Software for Counselors
ICANotes has numerous features that help you manage your practice and serve clients. Some of the capabilities geared toward counselors include:
The ICANotes counseling note software empowers you to create narrative therapy notes within minutes. It includes customizable templates that let you document behavioral health clinical information in less time.
Benefits of ICANotes' EHR for Counselors
Increase your revenue and quality of care through these advantages of using our behavioral health EHR practice management system:
Comprehensive solutions: ICANotes comes with connected practice management features that streamline your administrative tasks. The charting and practice management features work together seamlessly for better organization. As a result, you get an all-in-one therapy software tool that makes your practice more efficient.
Accessible from any secure device: As a web-based EHR software, ICANotes gives you access to your data from an Internet browser. Manage your care from anywhere with a secure connection. ICANotes' cloud platform also allows us to make software updates and changes for you.
Simplified practice management: ICANotes automates many aspects of practice management while providing robust customization tools. Personalize your automated features, then let ICANotes handle the rest of the work. These features give you more time to focus on growing your practice.
With ICANotes, you can reduce the time you spend on documentation and increase your opportunities to help clients.
Why Do Counselors Choose ICANotes for Practice Management?
Mental health professionals use ICANotes for these unique benefits:
Monthly Pricing: We offer month-by-month service plans that provide a high level of flexibility. Cancel your subscription at any time 15 days in advance.
Ready to Use: ICANotes' cloud-based functionality makes it available to use right away. Log in to begin customizing your system, entering data and setting up automated features.
Stage 3 ONC Certification: Our software has 2015 ONC certification that qualifies for Stage 3 of meaningful use. We offer one of the very few mental health-specific EHRs with this level of compliance.
We make ICANotes available to behavioral health practices of all kinds through scalable pricing and intuitive technology. Change the way you provide services as a healthcare provider through capabilities designed for mental health professionals.
Learn More About ICANotes for Counselors
Intuitive, Accessible, Time-Saving
ICANotes - the only EHR software that actually thinks like a clinician.