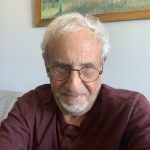 Ira Richard Morgenstern, MD
Ira was raised in Rahway, New Jersey. He went to Rutgers University and Tufts Medical School. He did his psychiatric residency at New York Medical College, Metropolitan Hospital.
Over the course of his professional career Ira did many things, including a private, psychotherapy oriented private practice which slowly segued into a psychopharmacology practice, as the medications got better. Also, he was a consultant, at various times in his career, to nursing homes, schools, prisons and other such institutions in his area.
He was, for a number of years, the Medical Director of one of New Jersey's State Psychiatric Hospitals where geropsychiatric patients were treated. Ira was an early computer enthusiast and bought a TRS80 in 1978. He deeply regrets throwing it away some years later. On it, he taught himself Basic. He still remembers that CLS= Clear the Screen.
Around 1995 Ira decided that writing the same phrases over and over was not how he wanted to spend his professional time, and that a computer could do it. Fortuitously, the salesperson at MacMall suggested he buy and teach himself FileMaker. Ira decided that if he could just push a button that put into his note, "Patient convincingly denies suicidal ideation or intent" he would be happy. ICANotes flowed from that desire. He considers the years spent using his own program during the day and adding new features or fixing bugs in the evening the best part of his career. However, an inexpertly written program and a business are two widely different things. ICANotes was a hobby until his brother Don Morgenstern and his daughter's friend Dave Fencik responded to Ira's pleas for help. Without Don's business savvy and Dave's technical savvy it would still be a hobby. Without Mark Conrad the program would still look silly and run slowly. Without Courtney the company would grind to a halt.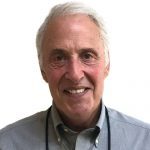 Founding Partner, Chief Financial Officer
Don was raised in Rahway, New Jersey in a house with a small family business (a Medical Laboratory) attached.  He started his first business (a Marina Snack Bar) at 16. Don went to Ohio State University and got an MBA at Long Island University. He then started his second business; The Library Sign Company, which provided signs to libraries across the United States.
Don joined ICANotes when it seemed to have as many bugs as buttons, and his valiant service as business manager, flak catcher, and unpaid employee was instrumental in getting the company going.
It was Don's insight that ICANotes is a customer service company first and software second. Also, he has an unrivaled talent for finding talented people and for insisting on unending improvement in programming, technology, reliability and, of course, customer service.
Don is married, has two grown children, is a Master Gardener and has an extremely small carbon footprint due to his interest in geothermal, solar voltaic, and other renewable energy technologies and products. He lives in Annapolis, Maryland.
Dave grew up in Moonachie, NJ (a real place). He is an identical twin and a born computer expert. He began taking things apart as soon as he could walk and wrote his first computer program on a Commodore 64 when he was 8. He was voted "most intellectual" of his high school class. He was a Computer Science major at Rutgers and seems to know everything there is to know about computers, the Internet, and hacking....er, computer security.
Dave began providing advice to ICANotes while he was still in college and joined the company soon after graduating. He oversaw every technical aspect of the early company, including the all important migration from a simple, stand-alone program to an internet program based in a data center in a server farm. Dave is happiest solving technical problems, monitoring and integrating cutting edge technologies into ICANotes.
Dave enjoys the outdoors. His favorite activities are running, cycling, snowboarding, and snorkeling. He is proud to ride his bicycle into town every day to drink coffee at the local coffee shop and visit the local market.
Dave found the girl of his dreams and married her. They currently live in Maywood, NJ.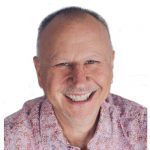 Mark grew up near Washington, D.C. He went to Vassar College, then completed a Masters degree in Psychobiology from the Univ. of Michigan where he studied visual perception. Not wanting to spend his life in a research lab with monkeys, he trained in Chinese Medicine in Santa Fe, New Mexico, and practiced acupuncture for five years.
Mark started to teach himself programming in 1986 after he saw a six year old make a drawing using the mouse on a Macintosh. He has worked as a consultant designing FileMaker database systems at the Dept. of Energy, Qwest Telecom, GE, and most recently a five year stint at Eli Lilly prior to joining ICANotes.
Mark never seems to settle down - he just loves to be stimulated by new challenges. He also loves to listen to music, ride his mountain bike, teach Yoga, and take long walks with his wife.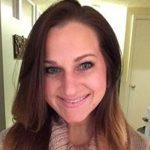 Courtney was born in Kentucky but was an "army brat" and grew up on army bases from California to Panama.
ICANotes Partner Don Morgenstern had coffee every morning at the City Dock Coffee Shop where Courtney was the manager and he noticed how efficient she was and how easily she got along with customers and co-workers. He offered her a job in 2008 and was impressed that she expressed a loyalty to the Coffee Shop. Nevertheless, she accepted a part time job and quickly impressed Don, and everybody else, with the speed at which she learned, her willingness to ask questions, her perfect record keeping, and her facility with customers and their support questions. After giving the coffee shop ample notice she joined ICANotes full time and soon became an equity partner.
Courtney lives in Annapolis, Maryland with her two sons and their cat, Sushi. In her spare time, Courtney enjoys singing karaoke, executing DIY projects around the house, and cooking/baking for her friends and family.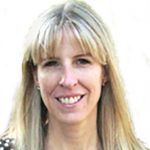 Partner, Chief Marketing Officer
Sandy was raised in Laguna Hills, California. She went to Stanford University where she majored in communication. Sandy began using her first computer, an Apple II, at the age of 12 and by age 15 was using her computer skills professionally. She was voted "most likely to succeed" in high school and "most likely to stay up all night typing your paper, baking you a cake, and driving you to Fresno" in her college dorm.
An avid reader, Sandy has a lifetime love of learning and embraced the potential of the internet early on. She created and operated her own e-commerce website in the early 1990's. As someone with a fairly unique balance of left and right brain capabilities, she enjoys tackling new challenges that require both creative and analytical thinking. Consequently, her career path has included a diverse range of experiences and given her the opportunity to gain a comprehensive understanding of business operations. She is highly process-oriented and focused on continuous improvement.
Sandy has a versatile background in business administration and marketing. She joined ICANotes after working for a non-profit agency that provided mental health services to traumatized children and their families. Sandy enjoys helping more clinicians discover how ICANotes can address their practice challenges, and developing product strategies that align with market and customer demands.
Sandy lives in Crownsville, MD with her daughter, three dogs, two goats, and two parrots. She is currently learning the crafts of quilling and stained glass.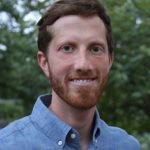 Jamie grew up in Annapolis, Maryland and graduated from St. Mary's College of Maryland with a dual major in Economics and Latin American Studies. Shortly after college, he moved west to San Francisco. While living in California, Jamie worked as an entrepreneur on several digital health startups.
Jamie recently returned to the East Coast to be closer to family. He now lives with his wife and Australian Shepherd, Birdie, in Baltimore. Jamie is an avid runner and mountain biker and is learning the mandolin.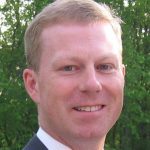 Chief Architect - New Products
Mark grew up in upstate New York and moved to Maryland in 1985. He met his wife, Anne, in 1988 and they were married shortly after. Mark and Anne have two adult boys and they enjoy spending family time together.
Mark has been a part time musician his entire life performing in many musical groups ranging from big band, rock, pop as well as wedding bands. Mark plays piano, guitar, bass guitar, and trumpet.
Mark has led architecture for multiple start-up companies in his career of which two concluded with public offerings on the NASDAQ. He has architected, built and deployed many systems in both the computer based testing and the healthcare industry. As a software architect, Mark has architected telehealth monitoring solutions ranging from in-patient ICU, hospital floor, and outpatient in-home remote patient monitoring solutions.
Mark has a passion for all things related to software and software development.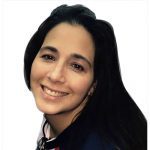 October has been a Registered Nurse for over 15 years. She is board certified in Mental Health and Psychiatric Nursing. She holds a Bachelor of Arts from the University of North Carolina at Greensboro. She also graduated with bachelor and master degrees in Nursing from Western Governors University.  In 2015, she was on the USA team in the World Riverboarding Championship held in Guatemala. October loves the thrill of whitewater rivers but also enjoys the serenity of the ocean as she is an avid scuba diver. She also enjoys wine festivals and making sushi. October currently resides in Charlotte, North Carolina where she was born and raised.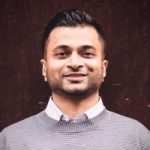 Sanjiv was born in Denver, Colorado and grew up in Texas, Virginia, and Pennsylvania. He currently resides in New Jersey.
In his career, Sanjiv has primarily focused on the strategic implementation for thousands of providers (small to large size) and EMR/PM software product management, in addition to contributing to the overall company strategy. He has led key product transformation initiatives such as the conversion from ICD9 to ICD10 and transitioning to the electronic prescribing of controlled substances in his career.
He has worked at EMR/PM, Clearinghouse (EDI), and Revenue Cycle Management (RCM) companies which have ended up in three exits (acquisitions).
Sanjiv graduated Cum Laude from Drexel University and is currently a Certified Scrum Master (CSM) and Certified Scrum Product Owner (CSPO). He enjoys spending time with his family, which includes their goldendoodle, Hudson. He's an avid basketball fan (go Sixers!) and is exploring woodwork/furniture building.
Intuitive, Accessible, Time-Saving
ICANotes - the only EHR software that actually thinks like a clinician.