Simplify the Medication Management Process
ICANotes is integrated with DrFirst EPCS Gold e-prescribing so that psychiatrists and psychiatric nurses can electronically send accurate, error-free, and understandable legend and controlled substance prescriptions directly to any pharmacy from the point of care.
Included in this service is a robust database of drug alerts, interactions, and clinical decision-support tools to prevent adverse drug events.
There is an additional fee for this e-prescribing service:
$58 per provider per month. There is also a one-time activation fee of $99 for each provider.
Safer and More Efficient Prescribing
By eliminating paper, phone, and fax from prescribing and refill requests, e-prescribing makes getting patients the medications they need a safer and more efficient process.
DrFirst has been awarded the prestigious Surescripts Gold Solution Provider certification for four consecutive years, plus 12 other awards. DrFirst allows physicians to streamline practice workflow, create practice efficiencies, and increase productivity through electronic medication orders, renewals, access to clinical alerts and decision support tools, and formulary checking.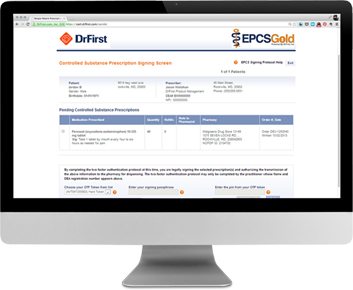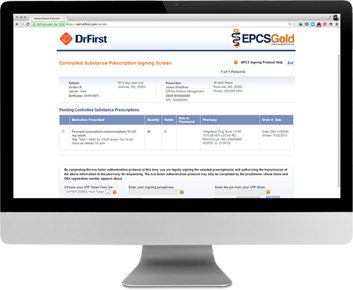 Intuitive, Accessible, Time-Saving
ICANotes - the only EHR software that actually thinks like a clinician.