EHR-Integrated Billing Software
for Behavioral Health Practices
Flexible & Integrated
Mental Health Billing
Submit electronic or paper claims, track authorizations, auto-post remittances, and generate reports.
ICANotes' comprehensive billing system allows you to create superbills, statements and CMS forms all in one place for easy bill distribution. Once your bills are created and distributed, we make sure you get paid quickly with our integrated processing system.
Let Us Handle Your Every Electronic Billing Need
ICANotes gives you the flexibility to bill the way you want.
You can choose the option which best suits the specific needs of your practice.
Keep using your existing clearinghouse, billing service, or billing application.
If you choose to continue using your current billing system, you can export from the ICANotes Billing Productivity Report and send that to your provider. If you want to send an ANSI 837 file, we can perform an integration for an additional fee.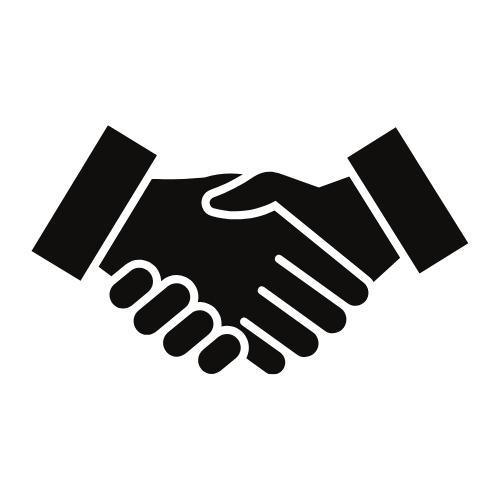 Try out one of our billing partners.
You can convert to one of our trusted billing service partners whose solutions are integrated with ICANotes. We've formed long-term partnerships with these organizations to create our streamlined and comprehensive billing system for you.
More Features of Our Billing Software for Mental and Behavioral Health
When you use ICANotes psychiatrist billing software, you can use the following features to improve your practice's revenue cycle management process:
Self-pay billing: Manage payments for patients who have no insurance, use private pay or pay with cash.
Secondary claim submission: Request optional secondary claim submission capabilities for patients with more than one insurance plan.
Batch statements: Generate multiple billing statements based on the criteria you specify.
Statement customization: Show and hide details on a statement using the "Statement Settings" options.
Every client at every practice is unique, and some may have particular needs that change how they can be billed. Our software's features will help you customize your practice's operations while maintaining compliance with billing standards and making sure billing goes smoothly for all parties involved.
Medical Billing Integrations Available
If you run an established practice, you may already have a billing system in place with a clearinghouse, billing service or billing application.
ICANotes allows you to continue your partnership with that service provider by integrating the capability to export the necessary information from our program. For more information, ask our team how to integrate ICANotes with clearinghouses, health information exchanges, practice management systems and similar solutions.
For practices looking to customize their billing process, we offer many integrations with trusted providers. Integrating one of our third-party partners is the best route to making your billing system and software as seamless as possible and optimizing your workflow.
Billing Systems Made Easy
As someone who runs a behavioral health practice, you likely opened your doors with the desire to help patients in need. Billing can be time-consuming, and the processes involved can take away from the time and energy you have available to focus on your clients.
Let ICANotes' integrated billing software system take care of your billing for you. Our software is simple to learn and easy to use so you can take control of your billing processes. With our powerful and intuitive features, you can spend less time thinking about billing and more time taking care of your patients' needs.
Benefits of Using Our Mental Health Billing Software
All of the services offered by ICANotes were developed with mental and behavioral health professionals and practices in mind. Our software aims to make it easier for you to run your practice in a streamlined and efficient way and allows you to provide excellent services to your clients.
Whether you are a psychiatrist, therapist, counselor, or another behavioral health clinician, our billing software will provide you with the following benefits to simplify your system:
Multiple clearinghouse solutions: Integrate ICANotes into your existing billing system or choose one of our dependable clearinghouse partners.
Assistance with complete revenue cycle management: Depending on the features you add to your plan, you can implement ICANotes in many aspects of the revenue cycle.
Secure data management: ICANotes maintains ongoing HIPAA compliance and has robust security features like encrypted data and access controls.
Our comprehensive billing software solutions will help you improve your operations and standard of care by improving accuracy and efficiency.
Plus, when you don't have to worry about correcting inaccuracies in your billing, you can focus more time on providing excellent service, or perhaps even expanding your practice.
ICANotes - A Mental Health EHR Integrated With a Billing Platform
Billing features make up only one component of our comprehensive mental health EHR system. ICANotes acts as a complete ONC-certified behavioral health suite provider. We provide a variety of practice management services that you can use to meet the communication, billing, and administrative needs of your practice.
Behavioral health professionals choose ICANotes because of the following features:
Comprehensive practice management tools: Additional ICANotes capabilities include progress notes, treatment plans, client scheduling systems, appointment scheduling, evidence-based assessments, and patient engagement solutions.
Cloud-based EHR technology: ICANotes operates on the cloud, meaning you can access it through a secure internet browser.
Software designed specifically for mental health providers: We developed ICANotes with the needs of mental and behavioral health providers in mind.
Mix and match our services to meet the unique needs of your practice and free up your time to provide your clients with the best possible services, treatments and client experience. We offer monthly pricing based on the size of your practice and the programs you choose to employ.
If you are curious about how much it would cost to integrate ICANotes into your practice, you can request a free quote or start a live chat to speak with a representative.
ICANotes Mental Health Practice Management Software
ICANotes software is ready "out of the box" to help you simplify and streamline your mental health practice management. Designed with behavioral healthcare professionals in mind, our programs, including our medical billing services, can help your practice run smoothly with minimal effort from you and your staff, letting you focus on your passion for providing exceptional healthcare.
If you are interested in ICANotes and want to try out our billing software for mental health professionals, you can request a free trial or schedule a live demo. For more information or to speak with a representative, you can contact us here.
More Resources on Billing for Behavioral Health
Intuitive, Accessible, Time-Saving
ICANotes - the only EHR software that actually thinks like a clinician.