Behavioral Health EHR Software
ICANotes is a behavioral health EHR designed
specifically for behavioral health clinicians.
ICANotes allows clinicians to write better behavioral health notes in less time by using an intuitive, chart-centric workflow with pre-configured clinical templates. ICANotes is the ideal solution for:
Clinicians who want to improve the quality of their notes

Clinicians who want to reduce the time spent writing notes

Clinicians who want to spend more time on patient care

Try ICANotes today and see the difference for yourself!
The most clinically robust Behavioral Health EHR platform
With an intuitive, chart-centric workflow, ICANotes is the only fully configured EHR software for behavioral health, therapy, psychiatry, and addiction treatment. Our robust behavioral health content engine and customizable point-and-click templates reduce the time you spend documenting patient care while enabling you to confidently bill at the maximum level of reimbursement.

Create powerful behavioral health notes.
Quickly document your sessions with pre-configured, customizable templates.
Simplify your practice management.
Run an efficient and profitable practice using our innovative software.

Connect deeper with your clients.
Improve client engagement and increase overall satisfaction.
Clinical behavioral health EHR and practice management solution on a single platform.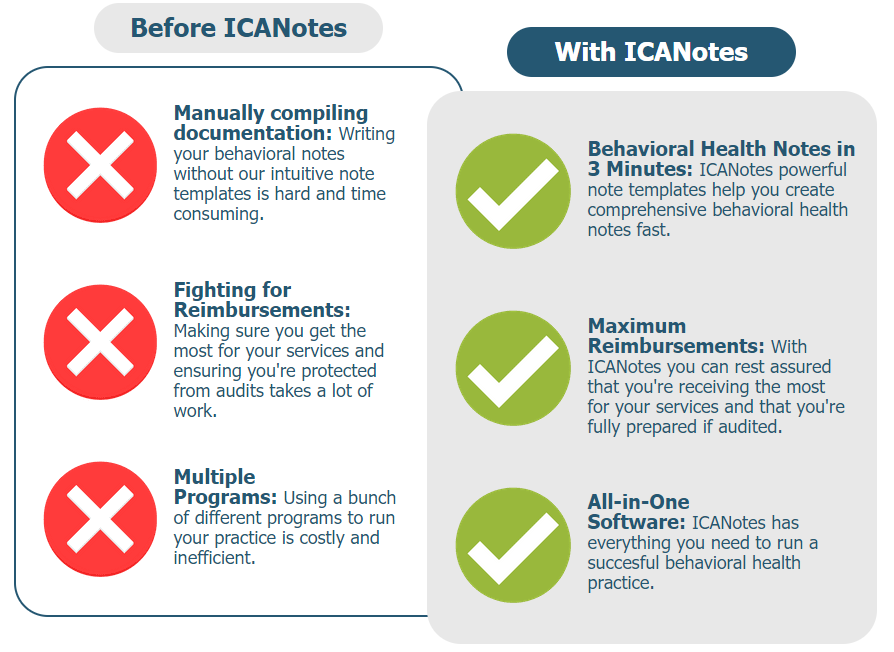 Behavioral Health Notes Made Easy
ICANotes is the most clinically robust behavioral health EHR, with pre-configured templates for all disciplines & settings.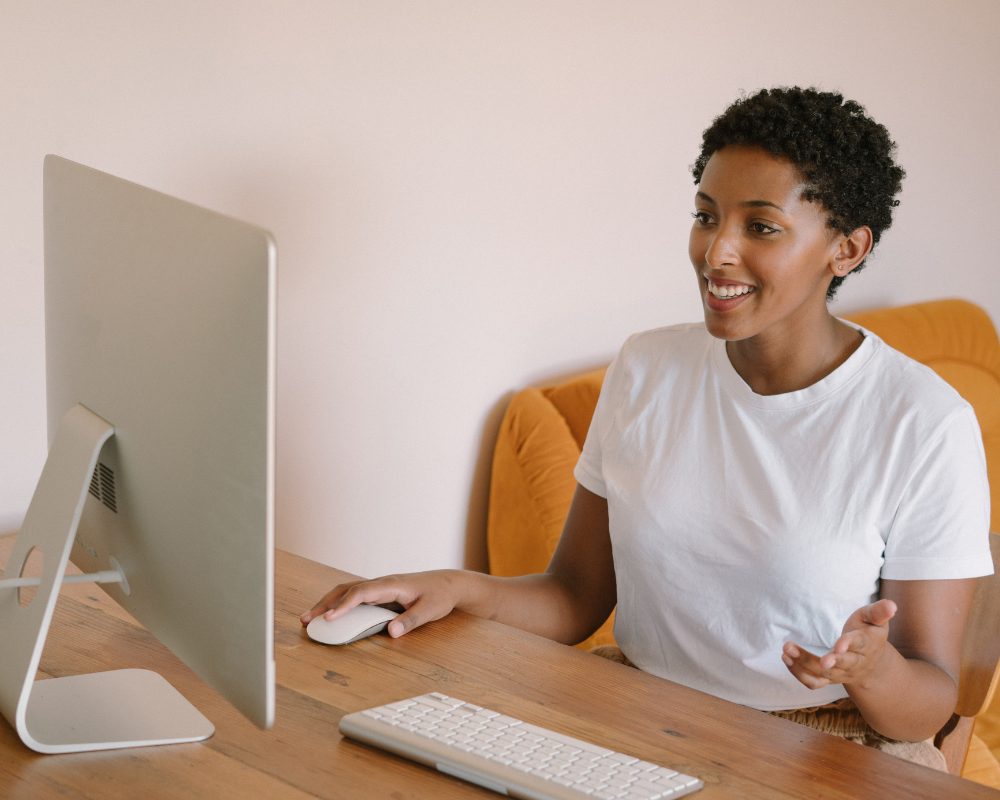 Behavioral Health EHR + Practice Management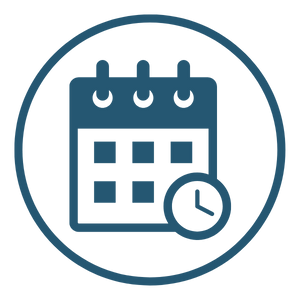 Our user-friendly patient scheduling solution allows you and your staff to manage appointments efficiently.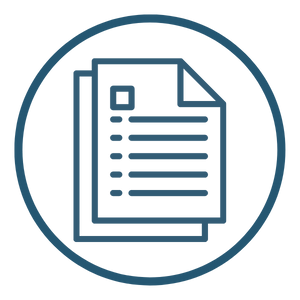 Easily upload scanned documents and photos. Securely send and receive documents via Direct messaging or electronic fax.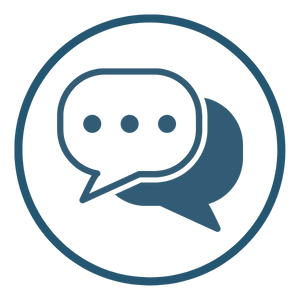 Secure Messaging & Communication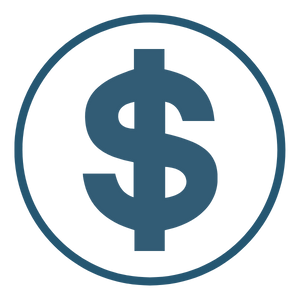 Integrated Billing System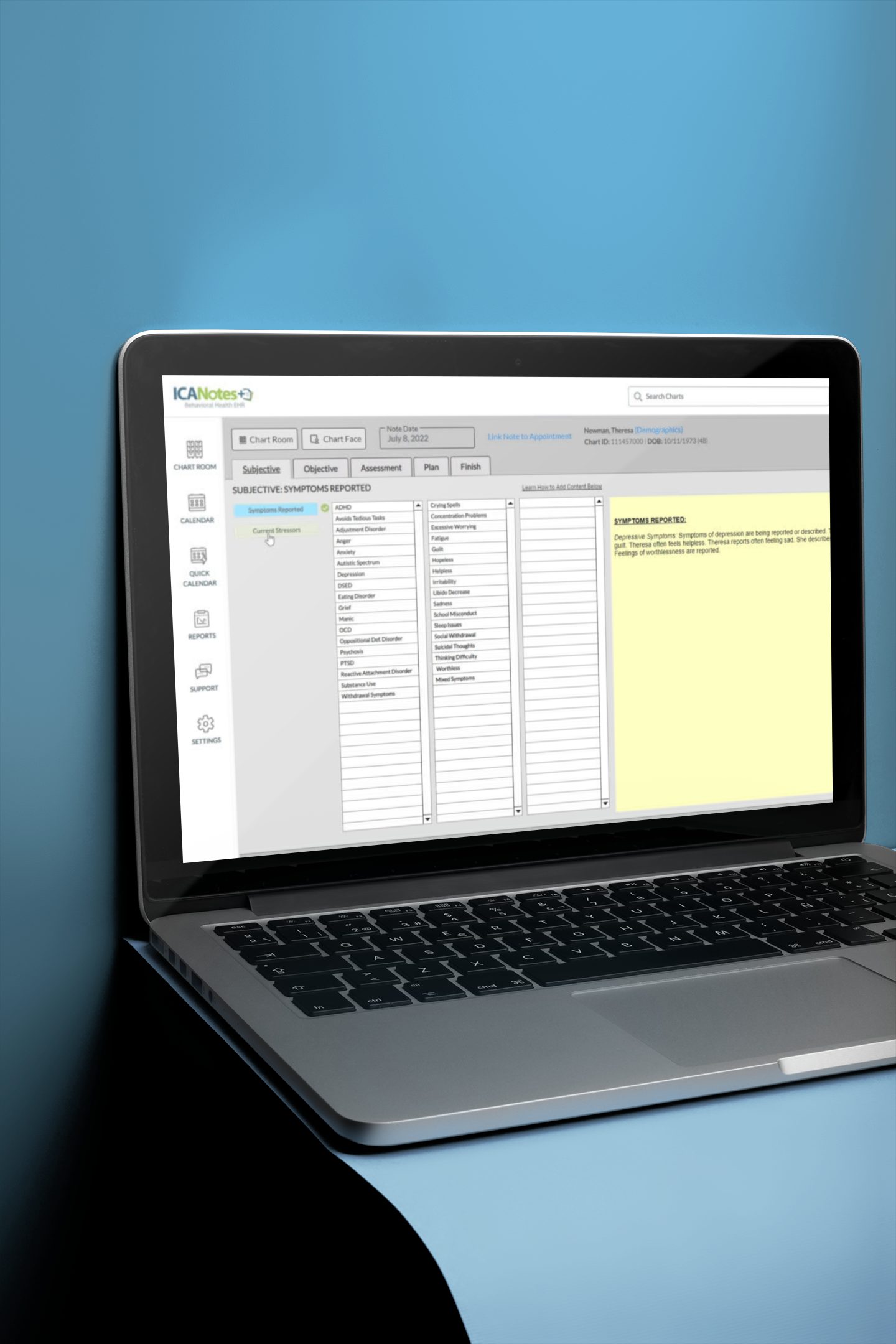 ICANotes Behavioral Health EHR Is Perfect For
Behavioral Health Professionals In Outpatient, Inpatient, and Residential Settings...
Stellar Behavioral Health EHR Support
ICANotes Behavioral Health EHR Success Stories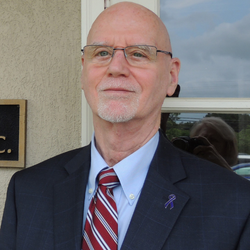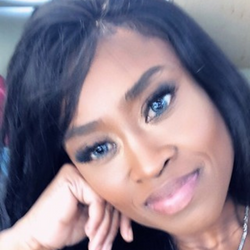 Raquel Lumia
MA, MS, LMHC
"I have used ICANotes for over 7 years and I could not be more pleased. It has significantly streamlined the way I practice medicine and has made documentation so much easier and efficient. It sure beats handwritten notes!! Technical support is the best I have found anywhere. Polite, courteous, respectful, and do not quit until an issue is resolved to satisfaction."
"I love love love love ICANOTES. If it were a human I would marry it!! As a therapist, I hate writing notes, but now it's like my life is my own again. I know that this sounds weird but I am absolutely telling the truth about this. I never get this excited about anything that's related to documentation and I have tried everything."
Try ICANotes Behavioral Health EHR Software for Free