HIPAA-Compliant Messaging
Secure Patient Messaging
& Internal Communication
Internal, external, and patient communications sent through our secure, HIPAA-compliant technology offer the following advantages:
Better care team coordination
More meaningful communication
Protected patient data
Communication between healthcare providers
As a HIPAA-compliant, secure messaging software, ICANotes provides all of these benefits while meeting industry regulations.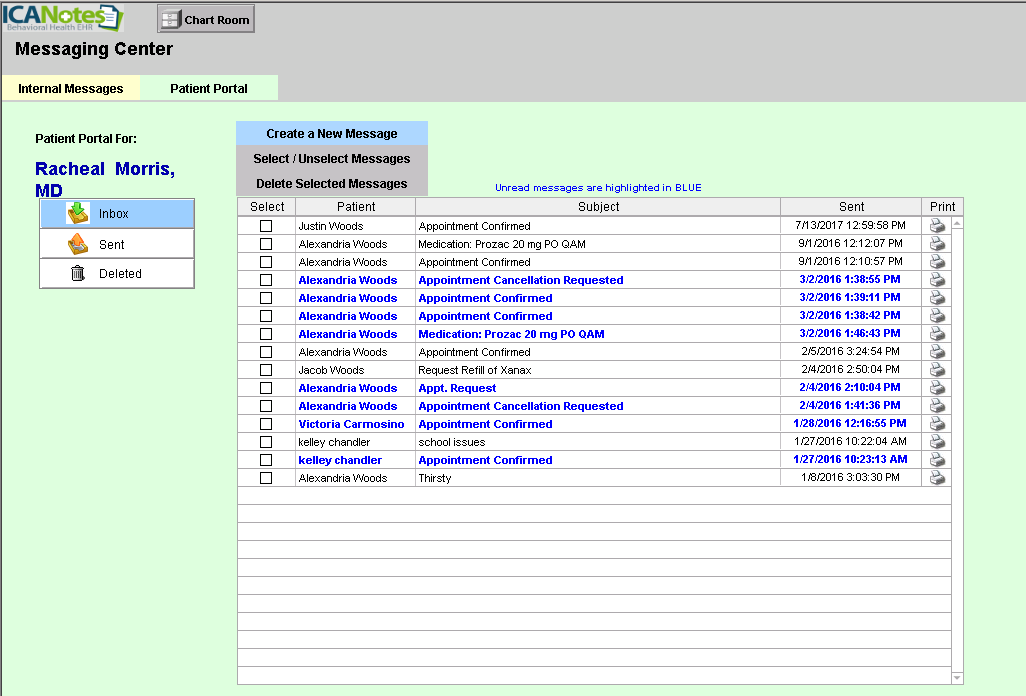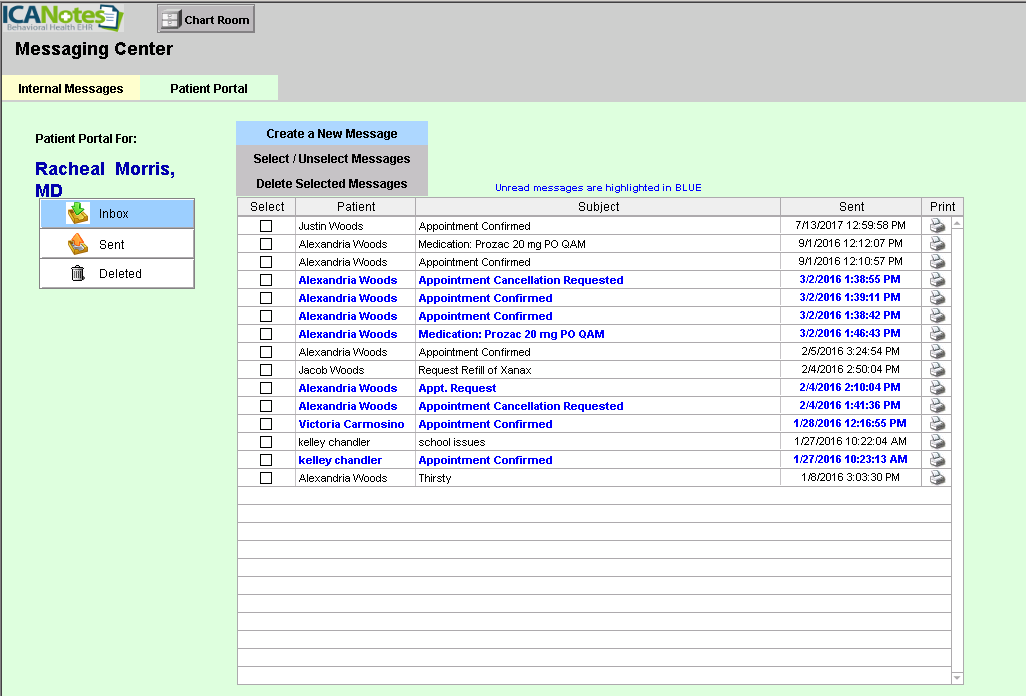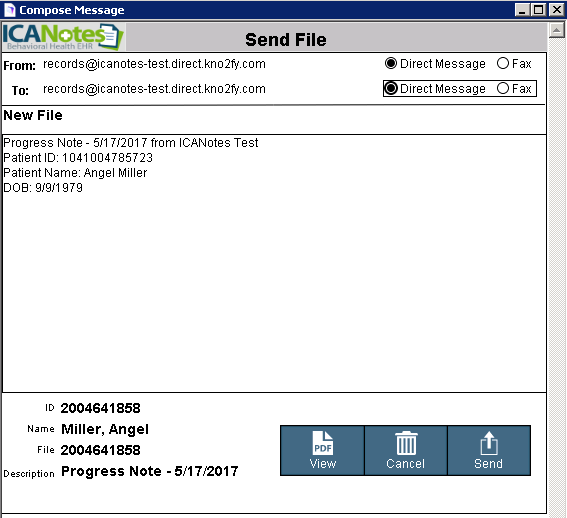 ICANotes features a fully HIPAA-compliant secure messaging system for intra-office communication. The Messaging Center will reduce your practice's dependence on paper, fax, and phone communications. You can send secure messages linked to patient charts, lab results, and scanned documents. Eliminate post-it notes and ensure follow-up on important tasks by efficiently communicating phone requests, nursing orders, and referral notations within your office. All messages are encrypted for the highest levels of security.
The Patient Portal facilitates secure, HIPAA-compliant electronic communication between your practice and your patients. Messages from patients are integrated with the Messaging Center in ICANotes, making it simple to access all of your messages from one location.
With the Kno2 add-on service, providers can securely transmit patient records electronically via Direct Message or fax from within the patient chart.
Features in Our HIPAA-Compliant Messaging Software
Enhance your patients' experience and improve your clinical workflows with ICANotes' communication features. In addition to the secure messaging feature, you can also communicate through ICANotes with:
Patient portal: The base version of ICANotes comes with the Basic Portal, which shows a patient's secure messages and medical history. When you add the Premium Portal to your plan, your patients will gain access to many more ways to coordinate with your practice.
Appointment reminders: ICANotes' premium features include automated appointment reminders in two forms. You can send email reminders as part of the Premium Portal or request customized text reminders.
Scheduling tools: ICANotes' scheduling features will help you manage appointments more effectively. They track no-shows and seamlessly connect to each patient's chart.
These HIPAA-compliant features increase patient engagement and can help you securely and effectively communicate with staff and clients.
Secure messaging makes up just one of ICANotes' capabilities. Behavioral healthcare providers choose our secure software for their electronic health records for reasons such as:
Robust care coordination: ICANotes provides comprehensive tools such as revenue cycle management, secure document management and charting.
Cloud-based features: As a cloud-based platform, ICANotes will operate anywhere where you have a secure internet connection. It will provide convenient access to your data with industry-leading information protection.
Designed for behavioral health: Our team developed ICANotes for behavioral healthcare providers. The software's functionality and security have capabilities meant to assist mental health practices.
Behavioral healthcare organizations in a wide range of disciplines count on ICANotes to increase their practice efficiency.
Secure Messaging Included in All ICANotes Packages
More Resources on Practice Management
Intuitive, Accessible, Time-Saving
ICANotes - the only EHR software that actually thinks like a clinician.