Scheduling and managing appointments is easy and fast.
The ICANotes Calendar allows the front desk to indicate when a patient has arrived and facilitates collection of the patient's copay. The clinician can go right from the Calendar to the patient's chart, or start the session note right from the appointment.
An appointment history for the patient which lists canceled appointments and no-shows is easily created. Groups can be scheduled as can block out and availability times.
The Calendar also allows you to view multiple clinicians on one screen to compare calendars and reschedule appointments quickly.
The ICANotes calendar is integrated with our Patient Portal and our email and text appointment reminders.
Features of the ICANotes Calendar include:
Set office hours, assign providers custom colors and easily print the day's appointments
Customizable appointment types
Color coding which shows the various stages of the appointment
Multiple provider scheduling
Day/Week/Month views
No-show tracking
Block provider vacation schedules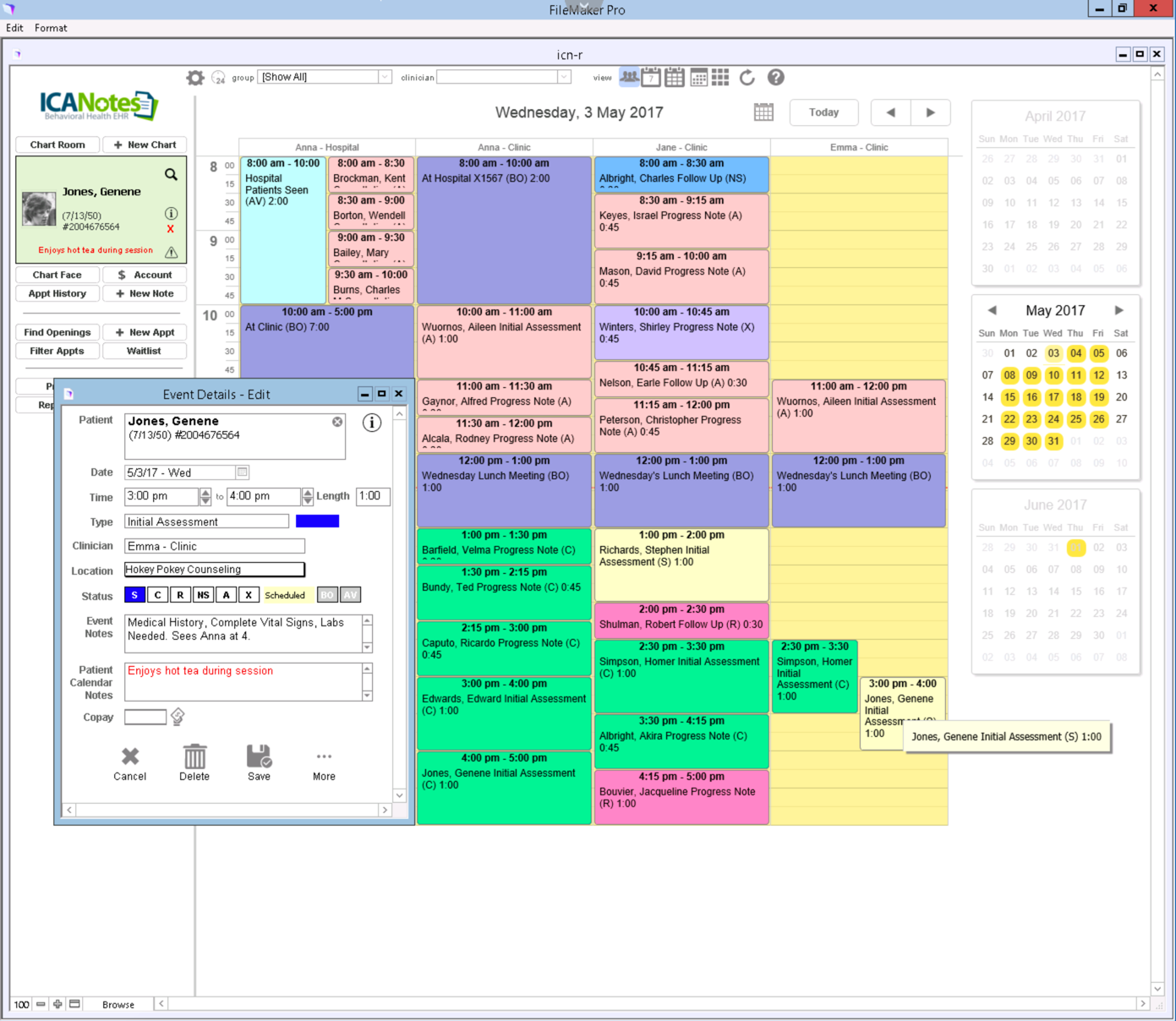 Intuitive, Accessible, Time-Saving
ICANotes - the only EHR software that actually thinks like a clinician.