Automated Appointment Reminders
Make Your Practice More Efficient
Sending out automated text and email reminders for patients is a helpful way to alert them to an upcoming appointment, but the value of these messages is not universal. Appointment reminders that aren't scheduled well or constructed effectively can confuse, frustrate or annoy your patients more than they help them.
Text & E-mail Appointment Reminders
Appointment reminder services offer these benefits to your practice:

Reduce No-Shows
Increase your appointment attendance rates through automatic reminders. Keep patients engaged in their care by helping them manage their visits.

Eliminate Overbooking
Make appointment booking more efficient by only keeping appointments on your schedule that patients plan to attend.

Focus on Other Things
Automatic patient appointment reminders save time so you can put more effort into other aspects of mental health care.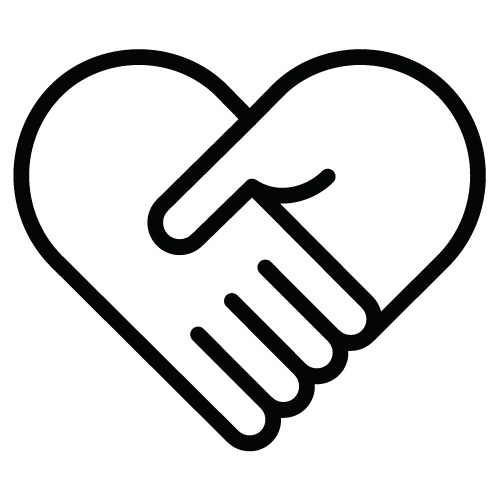 Improve Relations
Keep your patients informed of their appointments through reminders. This process helps your patients feel involved in their care and more satisfied with your practice. As a result, you can raise patient retention rates and improve your standard of care.

HIPAA Compliant
All of our reminder options have HIPAA-compliant formats and security measures. Protect your patients' information through industry-leading features. You get to take advantage of our reminder features while maintaining data security.

Simplify Booking
Text message reminders and more help your patients communicate with administrative staff about their appointments. This simplified communication process streamlines appointment scheduling. With automatic reminders, your team can optimize their scheduling to make operations more efficient.
ICANotes offers email appointment reminders in conjunction with our Premium Patient Portal. The Premium Patient Portal add-on includes many additional features that keep patients engaged.
Text reminders are also available for an additional fee. The reminder message text can be customized, and the notification window can be set to your preference. Up to 3 reminders can be sent per appointment.
Appointment cancellations and confirmations are managed via our Reminder Status report, and status updates are easily posted to the ICANotes Calendar. ICANotes' features work seamlessly with your reminders to maintain consistent information.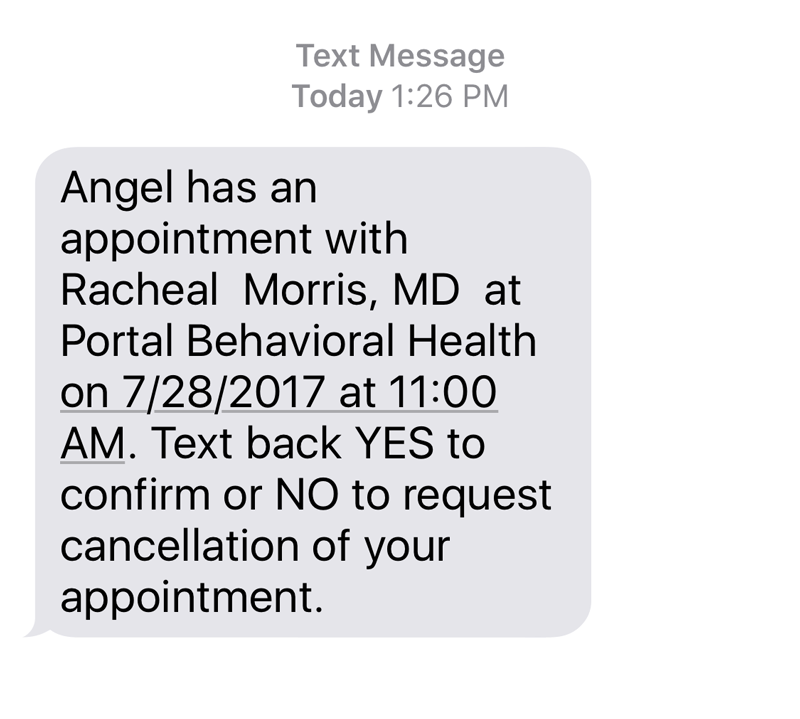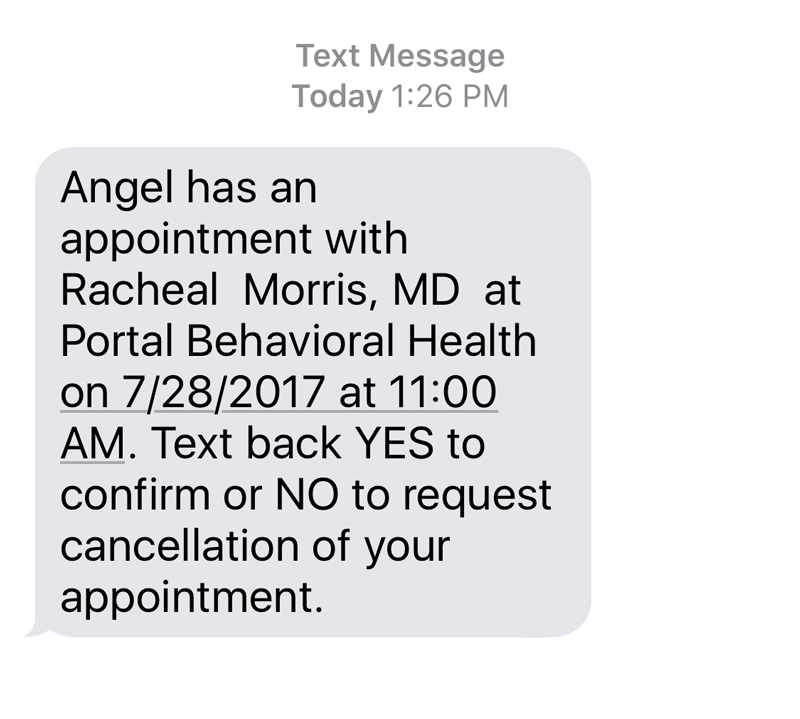 Phone Appointment Reminders
Our partner, TelTech System, Inc., provides customized appointment reminders over the phone. A live person records every practice message, so your patients hear a human voice. Each of their phone calls displays your caller ID, so your patients will know it comes from your practice. When they answer calls, your patients have the opportunity to confirm or cancel appointments over the phone.
If your practice prefers phone appointment reminders, please contact our appointment reminder service partner.


Tips for Creating Effective Reminders

1. Communicate With Your Patients
The first tip for sending out effective appointment reminders is to talk with your clients to determine what type of reminder will work best for them. Some patients prefer phone calls, while others like texts or emails. Different people have different preferred contact methods, so appointment reminders can't be one-size-fits-all.
Always maintain open communication with your patients about their appointment reminders. The same reminder methodology may not work for everyone, and what works now may change later. If a client misses an appointment, talk with them to see why their scheduling reminder may not have been helpful.

2. Time Appointment Reminders Appropriately
The timing of your reminders is another important factor in their effectiveness. You want to send out reminders early enough that your clients can cancel or reschedule if they need to. Sending out a single reminder the day before an appointment will be ineffective compared to sending out a reminder a week ahead of time and then again a day or two before.
Similarly, you don't want to send out so many reminders that your patient feels bombarded. They could become overwhelmed or irritated and ignore the reminders, which could lead to them forgetting the appointment after all. Sending one or two well-spaced reminders seems to be the most effective tactic.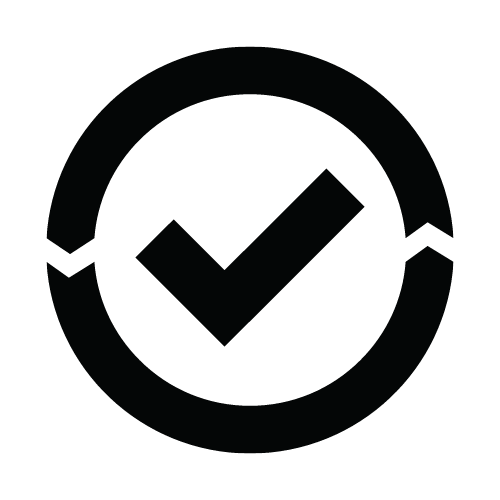 3. Include Valuable Information
When writing your reminders, you will want to include informative content while remaining compliant with HIPAA. Include the patient's name, the appointment time and location, and your name without credentials. HIPAA forbids including any protected health information like the name of your practice, the purpose of the appointment, or anything else that could be considered confidential.
Be sure to include a phone number or link to allow your patients to easily reschedule or cancel their appointment. Sending a reminder without a simple way to resolve a conflict creates a problem for your client without presenting a solution. This issue can make some clients anxious and cause them to not show up for an appointment rather than reschedule or cancel.
Comprehensive Practice Management Solutions
Our patient appointment reminder software for therapists, psychiatrists and other clinicians is just one of the many services and software programs we offer.
Behavioral health care providers choose ICANotes for practice management because of advantages such as:
Complete care management: ICANotes includes a suite of practice management solutions in a single mental health software platform. Features include progress note templates, electronic medication management, online scheduling and electronic claims.
System designed specifically for mental health providers: We created ICANotes to meet the needs of the behavioral healthcare industry. Its security features and charting tools fit the field's requirements.
Monthly pricing plans: ICANotes comes in a monthly contract you can cancel 15 days in advance. We price our services based on your practice's size and needs.
In addition to automated patient reminders, ICANotes offers an array of features that will help you streamline your practice management.
Other features include an online patient portal that eliminates the need for paper, an electronic document management system that helps you stay organized, HIPAA-compliant messaging software to communicate internally, externally and with clients, and integrated appointment calendars and scheduling software.
Private practices, mental health clinics and a variety of other behavioral health providers can make use of ICANotes' sophisticated features.
Learn More About Our Reminder Pricing Options
All of our automated reminders come as add-ons to your base ICANotes plan. We price each option as follows:
Email reminders: Included in the Premium Patient Portal add-on
Text messaging reminders: Available as a standalone add-on
Phone call reminders: Priced separately through TelTech Systems, Inc.
Find out more about our reminder system plan costs in our pricing guide.
More Resources on Behavioral Health Practice Management
Intuitive, Accessible, Time-Saving
ICANotes - the only EHR software that actually thinks like a clinician.