Better Notes.. Less Typing.
The Most Clinically Robust Behavioral Health EHR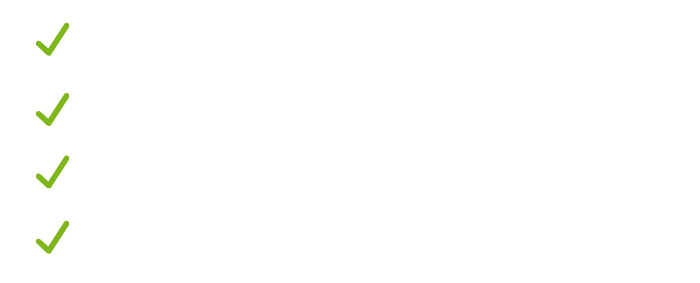 Powerful & Customizable Note Content
With an intuitive chart-centric workflow, ICANotes is the only fully configured EHR for behavioral health and addiction treatment. Our robust behavioral health content engine and customizable point-and-click templates reduce the time you spend documenting patient care while enabling you to confidently bill at the maximum level of reimbursement.
Free MasterClass
Creating Progress Notes to Maximize Reimbursement Rates
With the right tips and tools, you can prioritize patient care and spend much less time worrying about documentation and insurance. In this comprehensive master class, we'll show you how to use progress notes to maximize insurance reimbursement rates so you can focus on treating your clients.
Paperless Practice Management
Our premium patient portal features fully electronic intake.
Patients enter demographic data and their complete history, and it pre-populates their initial assessment. You can create forms unique to your practice in the patient portal where patients fill them out and sign electronically. Email and text appointment reminders as well as secure messaging eliminate the need for paper, scanning, and faxing.
Efficient Electronic Billing
Gain more control over your receivables and get paid faster with integrated billing.
Verify patient benefits and submit claims electronically, auto-post insurance payments, and create statements, superbills, and CMS forms. Generate detail or summary reports on providers, deposits, payments, collections, and patient and insurance aging.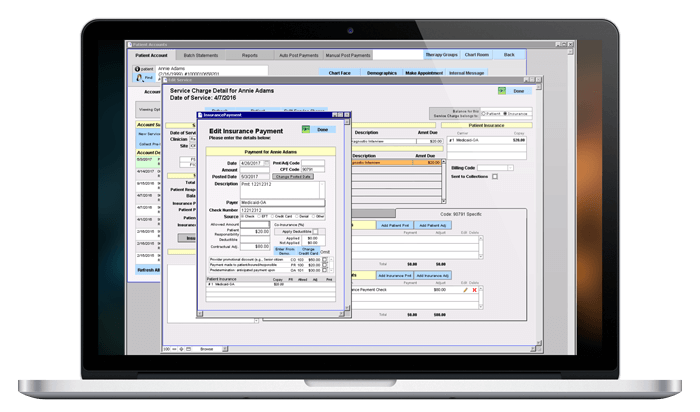 Every customer receives unlimited one-on-one web-based training sessions and has priority access to our certified support experts via live chat, phone, or email at no additional charge.
We even keep up with evolving industry standards so that you don't have to.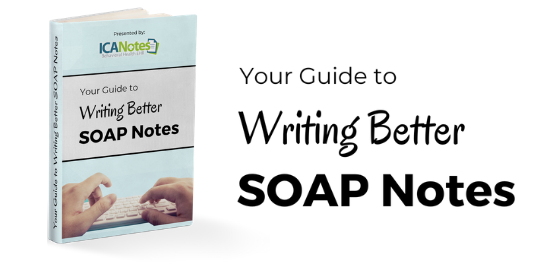 Download Your Copy
Learn everything you need to write better SOAP notes with this free 25 page eBook.
Download Our Free Whitepaper:
"How & Why Your Behavioral Health Practice Should Transition to Electronic Health Records"
Intuitive, Accessible, Time-Saving
ICANotes - the only EHR software that actually thinks like a clinician.