ICANotes Behavioral Health EHR Features
Designed to Improve Efficiency
Create flawless, clinically-relevant notes in less time, spend more time with clients, grow your practice, and get paid faster with no audit stress.
Behavioral Health EHR Software
What is Behavioral Health EHR Software?
ICANotes is a comprehensive electronic health record (EHR/EMR) system designed by a clinical psychiatrist for the mental health specialty.
Clinicians can add custom content to meet specific needs.
ICANotes helps clinicians quickly create detailed and individualized electronic mental health records with no typing or dictating. Practice management functionality is included for scheduling, e-prescribing, billing, and reporting.
ICANotes helps mental health providers: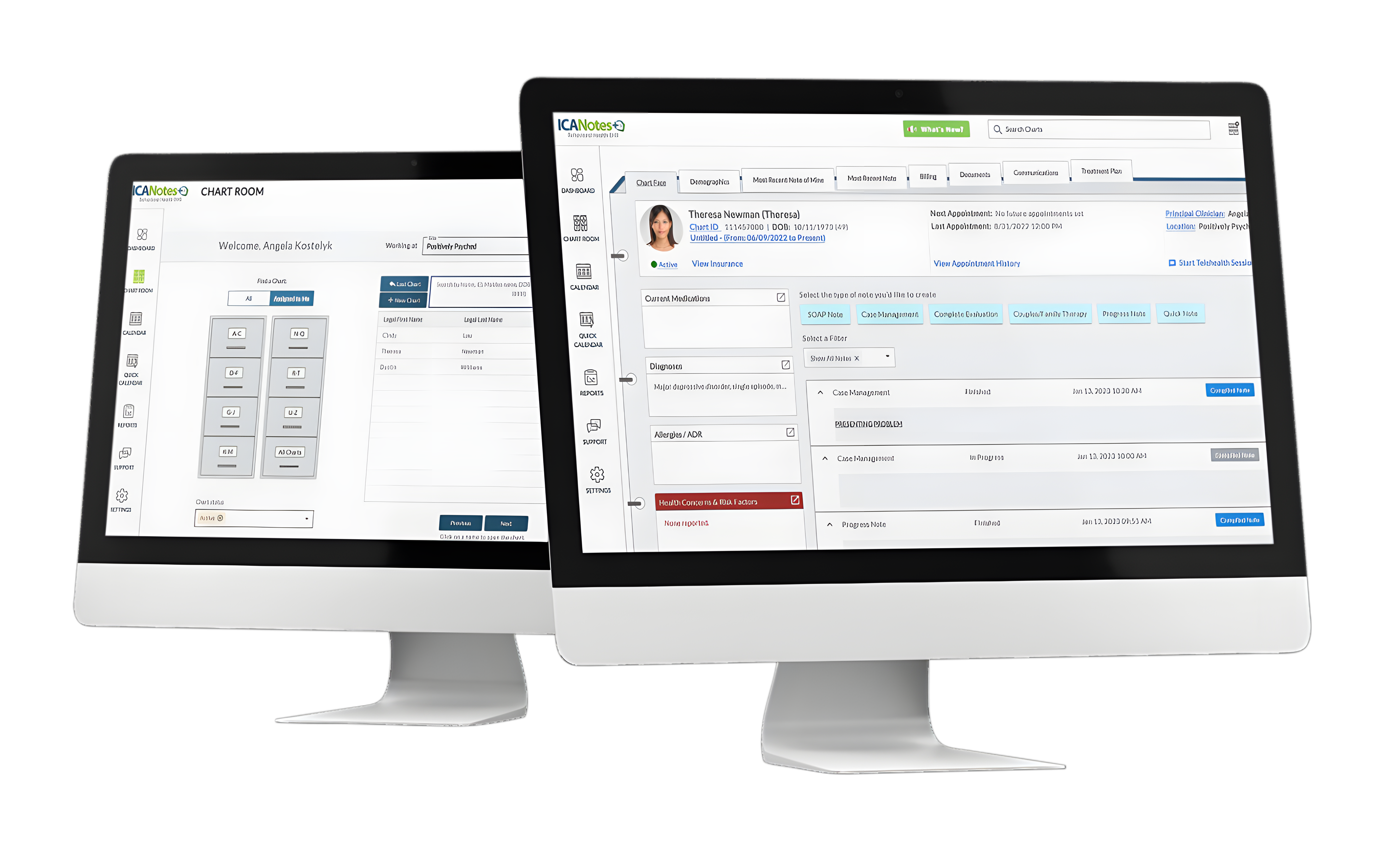 Intuitive, Accessible, Time-Saving
ICANotes - the only EHR software that actually thinks like a clinician.