Unpacking the No-Surprises Act for Mental Health Clinicians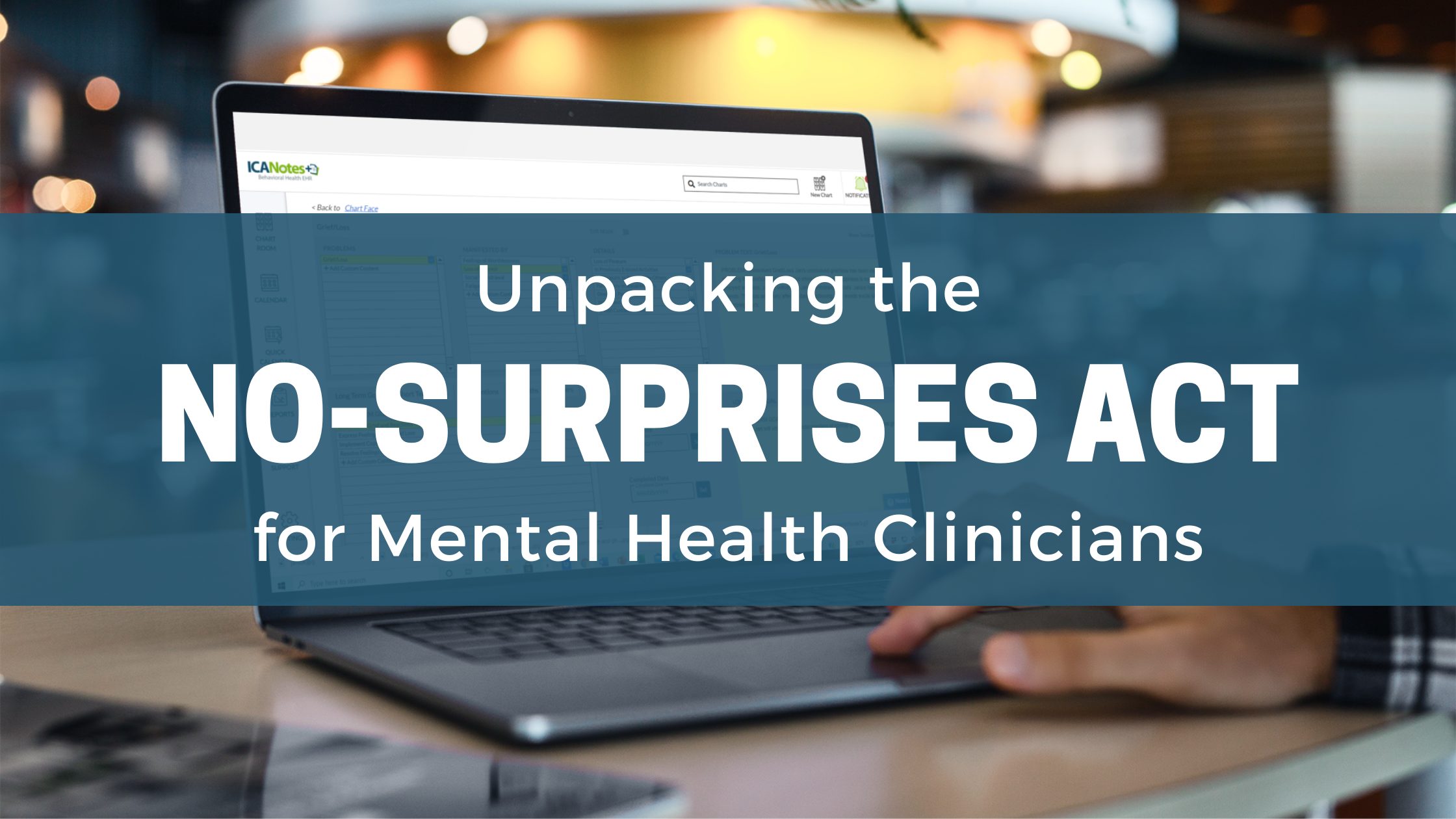 The No Surprises Act of 2021 is intended to protect consumers from unexpected medical bills. Many clinicians are unsure whether it applies to the services they provide. The short answer is more than likely yes. It is essential to understand why this new law has come to fruition and what you need to do to comply. 
Typically, when a person with health insurance coverage seeks care from an out-of-network provider, their insurance does not cover the full out-of-network cost. This results in higher costs than if an in-network provider had treated them. In addition, many times it is difficult for a patient or client to determine what healthcare provider or hospital is in their network. This is especially true in emergency situations. Unless state law prohibits it, an out-of-network provider can usually bill the person for any difference between the billed charge and the amount paid by their health plan. This is called "balance billing," and it leaves many patients with a "surprise bill." 
Many people have asked if this law applies to insured or non-insured, and the short answer is both. In accordance with the regulation, health care expenses must be made known to a patient or client before they receive them. The ruling also ensures that patients will be able to contest a charge if it is much larger than anticipated. The contesting can be done through a third party called an "Independent Dispute Resolution Entity." 
Clinicians are wondering what they should do to abide by the No Surprise Act, and we have some resources that may be helpful to you. In accordance with the Act, healthcare providers and facilities must inform patients that receiving care out-of-network may be more expensive and offer options for avoiding balance bills. Additionally, for individuals that do not have insurance, "good faith" estimates are required. The estimates provide a ballpark figure of what the patient's treatment will cost before they receive it. 
The onus falls on the clinician to inquire about the patient's insurance coverage; this then determines whether the care provided is out of network or if the client is self-pay. Good faith estimates should be provided to all patients, and this can be done in an electronic format via a patient portal or on paper if requested. The estimate should be in an easy-to-read and understandable format. If you have a website, you can post your fees on the website, for example. Some practices are posting their fees at the reception area and even in individual patient care areas. You could then ask your patient if they have seen your fee schedule and confirm this with them verbally. According to the mandate, you should provide a written good-faith estimate of charges as well. 
If you think this new law will be cumbersome and take additional time, you are correct. In addition to providing billing information to the patient, you need to document that you did so and how you did it.
The ICANotes team recognizes the additional burden this will place on mental health practices, and we are prepared to help ease this burden by providing simple and quick workflows within our EHR. Check out this instant webinar where we will show you how ICANotes can take the surprise out of the "No Surprise Act".
Clinicians are all too familiar with the HIPAA notification that has to be provided to patients prior to service. The Good Faith Estimate should also be provided in the same manner. The information should be personalized, such as the patient identifiers, clinician identifiers, and billing rates. A customer should receive a new list every year, especially if you have had rate changes. 
The form should be separate from any other intake forms for your practice. In the form, verbiage should be added to protect your practice stating that estimates are guidelines and may result in variances in actual costs or services. However, if the variance is over $400, the patient has a right to dispute the charges. You must include information regarding the Independent Dispute Resolution Entity. You should also state that the additional services you may recommend – such as ECT, TMS, crisis appointments, etc.--  are not included in the good faith estimate. Most importantly, the patient needs to understand that getting an estimate does not bind them to receive any of the services specified. The information is to simply inform them of possible charges should they seek to receive care from your practice. 
Learn More About ICANotes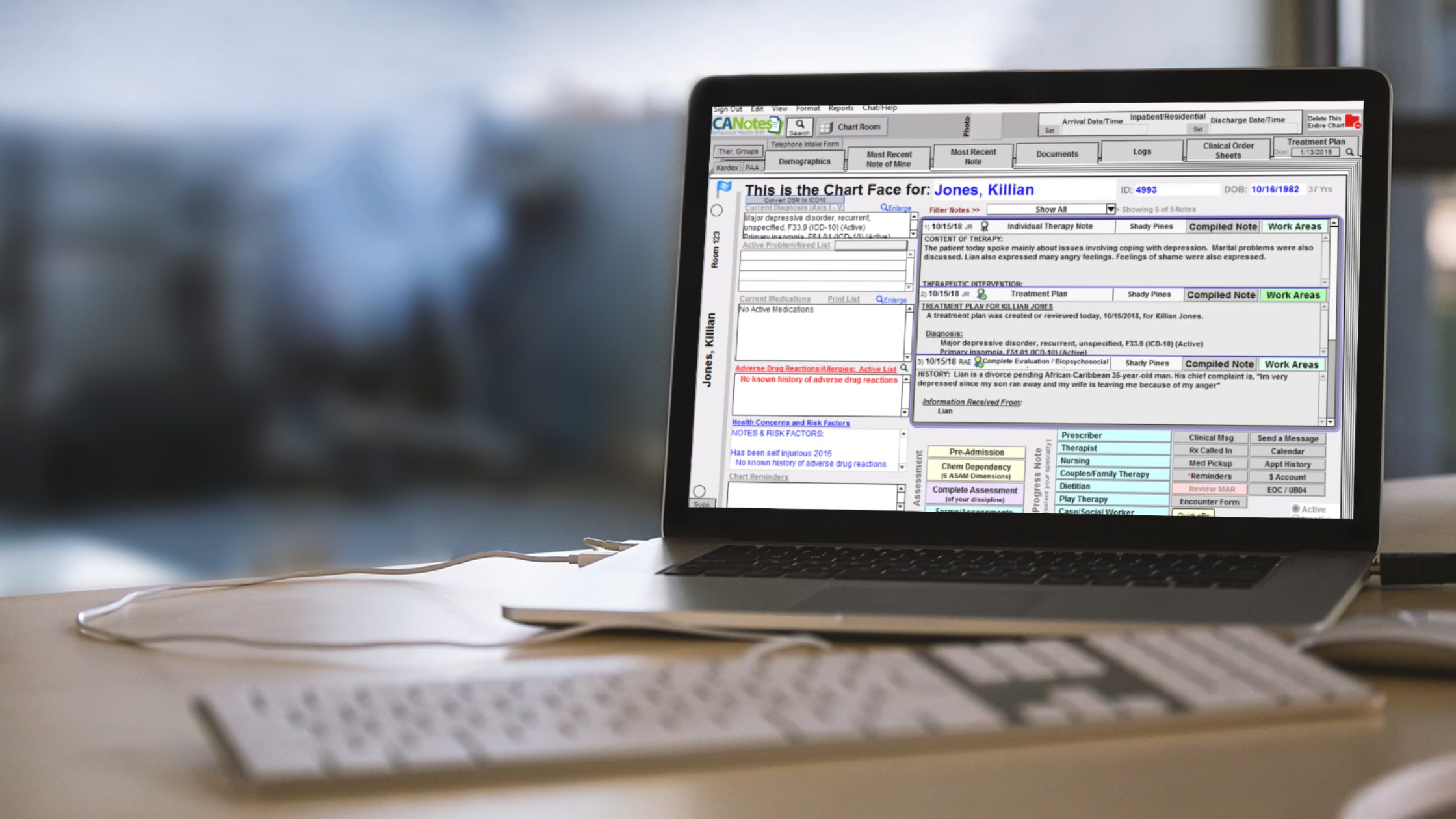 Since 1999 we have been offering intuitive and integrated EMR systems for behavioral health clinicians and organizations worldwide to keep them compliant, organized, and efficient. We have developed our electronic health record software, specifically tailored for therapists, psychiatrists, counselors, and other behavioral health professionals, to meet your practice's unique needs.
Our complete suite of practice management software and services helps optimize your practice and keeps you focused on providing excellent care to your clients.
Want to try it out for yourself?