During psychiatry sessions, you meet with patients who discuss their problems, hopes, dreams, or other sensitive and confidential information. Following your session, you have to determine what information to include and exclude from your psychiatry note.
This process is time-consuming as you try to remember the specific phrasing and billing codes needed for insurance, and you repeat this process with every patient.
Can you imagine everything you could accomplish if you cut your documentation time in half? You could dedicate more time to growing your practice or even add another session to your day. With ICANotes, this can become your reality.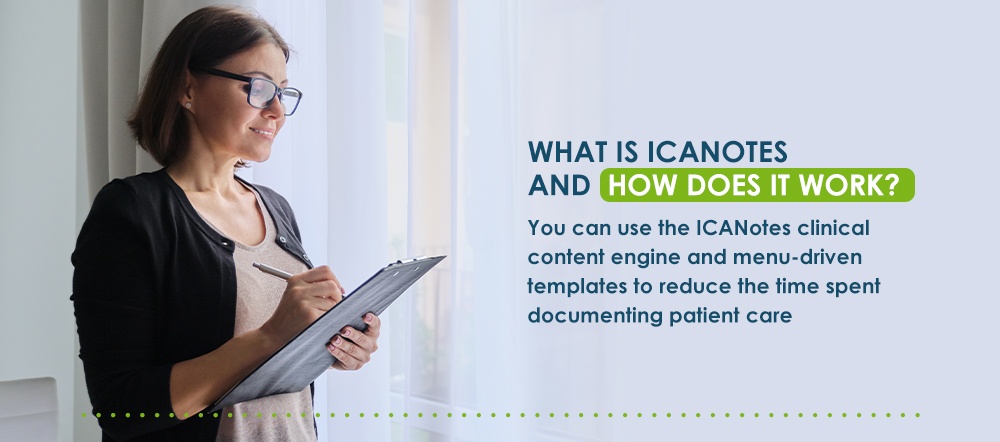 ICANotes is a behavioral health electronic health record (EHR) platform with powerful, customizable note content. ICANotes is fully configured and can be used for psychiatry, therapy, addiction treatment and behavioral health. You can use our clinical content engine and menu-driven templates to reduce the time it takes to document patient care. With these features, you can also bill more confidently and receive the maximum reimbursement possible.
Compliance and regulations can be complicated, which is why we have developed an EHR that is fully compliant. Our psychiatric progress notes software lets you allocate more of your time to caring for clients and meeting the goals of your practice. The features of ICANotes include:
Billing: Claims are generated automatically via the software's integrated clearinghouse.
Charting: Notes, assessments, discharge summaries and treatment plans can be created using templates and customizable buttons. All of your records will be encrypted, backed up and saved in PDF format.
Telehealth: With ICANotes, you can launch a secure video session with a patient directly from their chart or appointment.
Patient portal: With the patient portal feature, patients can securely communicate electronically with providers and complete electronic forms.
How ICANotes Will Help You Write

Better Notes

in Less Time
ICANotes helps you write better psychiatry notes at a much faster rate. With ICANotes, you could say goodbye to the time-consuming task of trying to remember the specific phrasing needed and the proper billing codes for insurance. You can cut the time you spend writing notes in half. Accordingly, you can dedicate that extra time to other tasks, to your personal life or even to taking on more clients.
Statistics on How ICANotes Helps You Write Faster Psychiatry Notes

ICANotes offers quantifiable improvements to chart management and workflow for psychiatrists. Considering the reduction in the time you can expect in your documentation alone, you can experience a significant return on your investment (ROI).
For instance, it may take you five minutes on average to complete your documentation. If you hold sessions with 30 patients in a day, you're spending a total of 2 1/2 hours on documentation alone. With ICANotes, you can reduce that documentation time by more than half. Each note may take two minutes instead of five, adding up to a total of one hour for documentation time each day.
In this example, with ICANotes, you can spend 40% less time on every note you write. This could allow you to free up 90 minutes of your day with ICANotes that you can spend on patient care or other tasks. If you decide you want to dedicate this extra time to hold an additional session and you charge $150 for every session, you can earn approximately $225,000 more per year. This translates into an ROI of more than 6,000%.
If you would like to estimate your ROI, you can use our ROI calculator. Experience these benefits in your practice by signing up for a free trial of ICANotes today.
The testimonials below from our ICANotes users demonstrate how professionals have seen their work lives improve when using our EHR.
"I would not use any other system. It is very user friendly, staff is helpful and available, and it literally allows me to spend time with the patients and not on charting as well as to bill appropriately for my time."

- Laurie Powers, PA-C
"I have used ICANotes for over 7 years and I couldn't be more pleased. It has significantly streamlined the way I practice medicine and has made documentation so much easier and efficient. It sure beats handwritten notes!! 

- George Bailey, MD
"I have been with you guys for 10 years+. I like that you are always bringing in new features. I like the ease of documentation. I am usually able to get a note completed within two minutes or less."

- Arom Evans, MD
"One the best EHRs I have ever used including the "big names". Simply the best customer service of any company I have had the pleasure of working with. They are always there when I need them and I have been with them for 4 years. 

- Michael, Southern Board Certified Psychiatric APRN
Key Features of Our Behavioral Health Notes Software

The features of ICANotes can help you write faster, higher-quality psychiatry notes. Our software's key features include: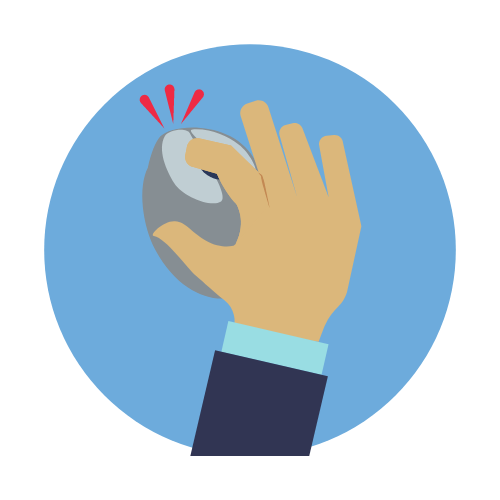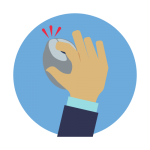 ICANotes uses shortcuts to make the note-writing process more efficient. Choose from our library of clinical content, or create your own content buttons to automatically include certain statements in your notes.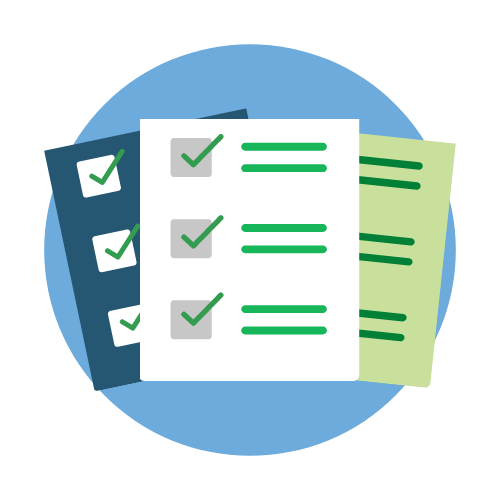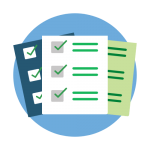 Variety of Note Templates
With the note templates we offer, you won't need to start from scratch each time you write a psychiatry note. Templates will include the essential information, and you can customize them to meet your practice's needs.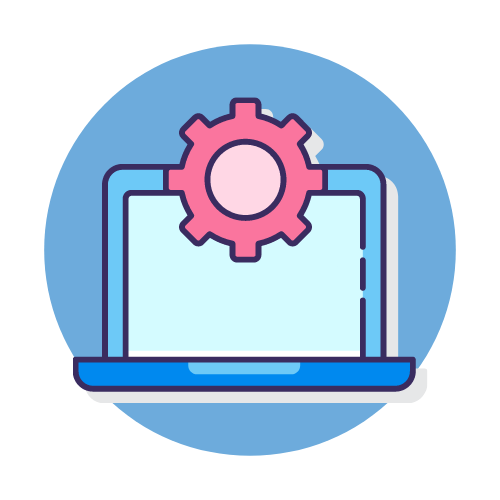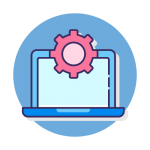 Our software includes integrated codes, meaning you won't have to memorize codes or need to look them up constantly. With our EHR's automatic coding, you can maximize your reimbursement and avoid costly paybacks.
Additionally, ICANotes offers bonus features that complement the EHR's key features. These cherry-on-top features include:
Practice management features: ICANotes features fully integrated practice management that makes your life as a psychiatrist easier. You can say goodbye to spending hours on processing payments, filing insurance claims, or creating invoices and return your focus to your patients. With this software, you can increase your clients' safety and your practice's efficiency and reduce the paperwork you need to complete. Included in our practice management software are several features, including check-ins, claim tracking, recording patient data, processing payments, and insurance scanning and eligibility.
Paperless practice management: ICANotes also offers paperless practice management. This allows you to manage your practice from any electronic device. The features of paperless practice management include an automated appointment reminder system, billing, secure messaging and document management.
Integrated telehealth: With ICANotes Telehealth, psychiatrists can conduct sessions from a distance, allowing you to serve patients while limiting exposure to illness. Telehealth is convenient, makes your schedule more flexible, improves access to care, and may increase your income. If an individual has been discouraged from seeking help because of social stigma, they may be more likely to attend a telehealth session, as this will allow them to retain their privacy.
HIPAA compliant and ONC-certified: Along with reducing documentation time, ICANotes can improve compliance in your practice. The Health Insurance Portability and Accountability Act (HIPAA) may be the most extensive form of compliance that concerns you, as it applies strict guidelines to how you can share and use protected health information. HIPAA is also the regulation that carries the most stipulations and the largest fines for violations, which is what makes our HIPAA-compliant EHR so helpful. Additionally, ICANotes is an Office of the National Coordinator (ONC)-Certified EHR software, allowing you to meet all service standards.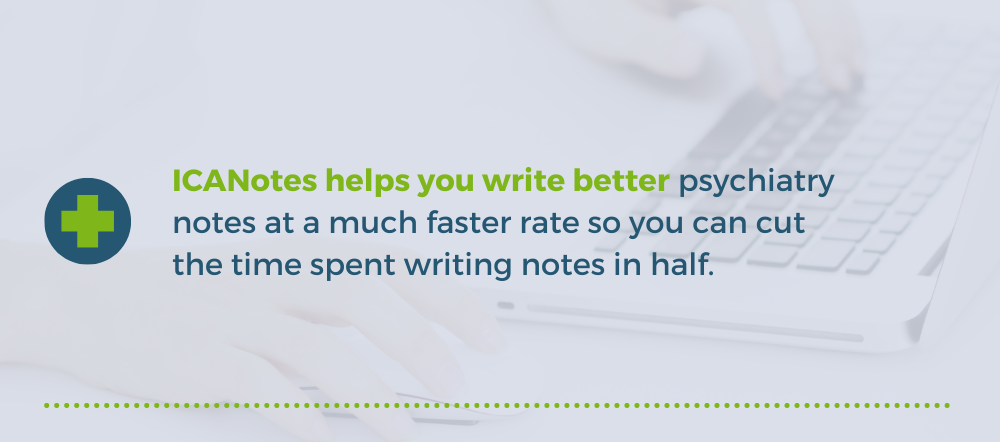 The Proof Is in Our Sample Notes

View our sample psychiatry notes created with our automated progress notes software. Our sample notes demonstrate how much of a psychiatry note was manually typed by a psychiatrist versus automated by ICANotes. The note sample below was created in two minutes with ICANotes. Only two of the sentences were typed, and these are bolded. The other content was generated by clicking buttons in ICANotes.
History: Mrs. Dey shows inadequate treatment response as of today. "Get your hands off of me!!" Continued depressive symptoms are reported by Mrs. Dey. Her symptoms are unchanged in frequency and intensity. She said she has had symptoms of anger and angry episodes. Anhedonia continues unchanged. Mrs. Dey's difficulty with concentrating has not changed. She describes excessive worrying. Irritability continues unchanged. Mrs. Dey convincingly denies suicidal ideas or intentions. Anxiety symptoms are present. She reports that anxiety symptoms have worsened. Difficulty concentrating is occurring more frequently. Sleep is interrupted according to her daughter.
Test Results: List of Test Results received today:
Test(s) Performed on 3/14/2012:
(1) BUN: 18 mg/dl (7-21mg/dl) (Normal)
(2) Creatinine: 1.0 mg/dl (N/A)
(3) Glucose: Blood, Fasting: 105 mg/dL (70-100 mg/dl) (N/A)
Good medication compliance is noted. She depends on others to help perform self-care. She is dependent on others for domestic tasks. Her relationships with family and friends have decreased. More angry outbursts are occurring. Impulsive behaviors are still occurring. She needs be coaxed to eat and drink. Mrs. Dey is often confused. A poor night's sleep is described. Sleep was not continuous and not completely restful and less than three hours of sleep was achieved. She describes no side effects and none are in evidence.
Mental Status: Mrs. Dey is irritable, distracted, and minimally communicative, disheveled, and looks unhappy. Her speech is dysfluent, garbled, and loud. There is difficulty naming objects. Difficulty repeating phrases is noted. There are signs of severe depression. Body posture and attitude convey an underlying depressed mood. Slowness of physical movement helps reveal depressed mood. Speech and thinking appear slowed by depressed mood. Facial expression and general demeanor reveal depressed mood. She denies having suicidal ideas. Psychotic or borderline psychotic process is present. Disorganized behavior has been observed. She expresses inappropriate anger. Her associations are loose. Homicidal ideas or intentions are convincingly denied.
Severe cognitive loss is present. Simple arithmetic calculations are not correctly performed. 8+6 was not correctly calculated. She is disoriented to date and location today. This patient is not aware of current events. The current president could not be named. There is difficulty thinking abstractly. Simple proverbs are not correctly interpreted or are interpreted concretely. Word retrieval problems are evident. Speech apraxia is present. Language skills are intact but the words cannot be formed. Diffuse memory loss for recent and remote events is present. Severe cognitive loss is present. Insight into illness is poor. Social judgment is poor. There are signs of anxiety. Mrs. Dey is restless. Mrs. Dey displayed oppositional behavior during the examination.
You can view the full note here to examine the extent of what ICANotes generates without the need for users to type.
Look no further than ICANotes if you want a behavioral health EHR software with notes capabilities. Since ICANotes was founded in 1999, we have been working with every clinical discipline in both outpatient and inpatient settings. If you are a psychiatrist, you may want to choose ICANotes if:
You're losing money because of rejected claims and under-coded notes.
You're spending a lot of time creating documentation.
You're unsure whether your practice's documentation adheres to regulations.
You've grown frustrated with the turnaround time and the expense of transcribing dictation.
Your job is more stressful and challenging than ever because of the growing complexity of the healthcare industry.
You're concerned about paybacks that may follow an audit.
You're seeking a psychiatric progress notes solution that combines charting with practice management and electronic billing.
Are you looking to spend less time taking notes? Request a free trial of ICANotes today to try out our psychiatry note-taking software for yourself.
Intuitive, Accessible, Time-Saving
ICANotes - the only EHR software that actually thinks like a clinician.