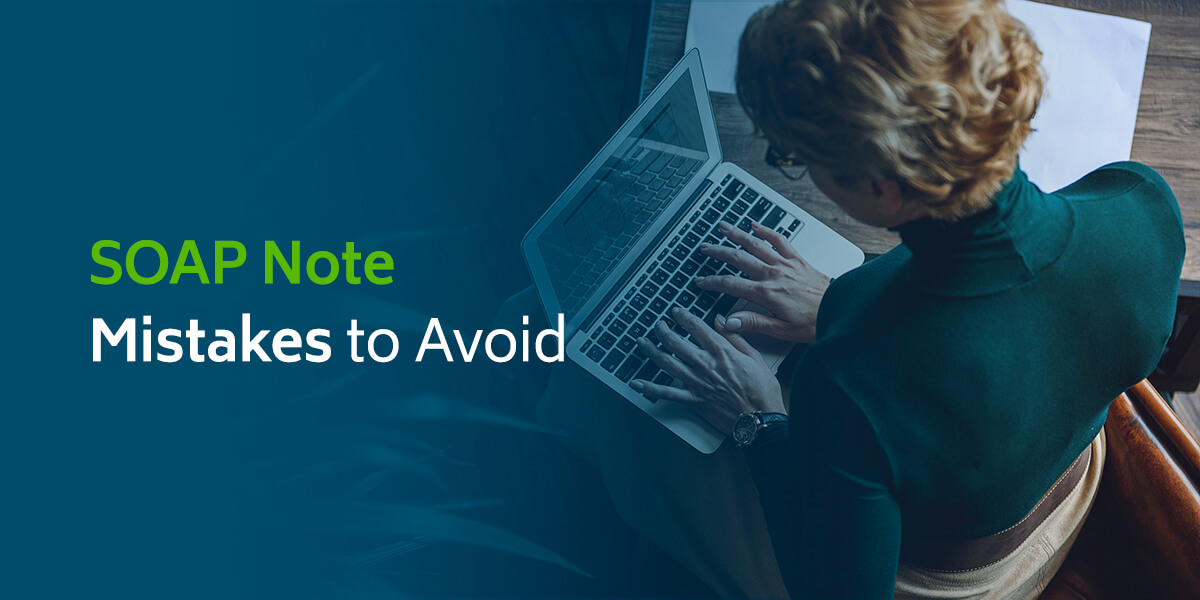 SOAP Note Mistakes to Avoid
Writing concise mental health notes can be challenging, which is why many healthcare providers use templates like SOAP. SOAP notes can make note writing much more organized and consistent across specialties — if you know how to write them effectively. Whether you're experienced or new to note writing, part of knowing how to write SOAP notes is understanding the common mistakes and how to avoid them.
Learn how to avoid common SOAP note mistakes and what SOAP notes might look like in the behavioral health industry. Walk away with a slew of tips for writing better SOAP notes and the best way to reduce the burden of tedious documentation.
Tips for Writing Better Mental Health SOAP Notes
Access our informative live webinar to learn how you can more efficiently follow the SOAP format while creating individualized narrative notes that will withstand scrutiny from any regulatory entity.
Agenda
History of the SOAP note
Detail of the SOAP format
How to create SOAP notes efficiently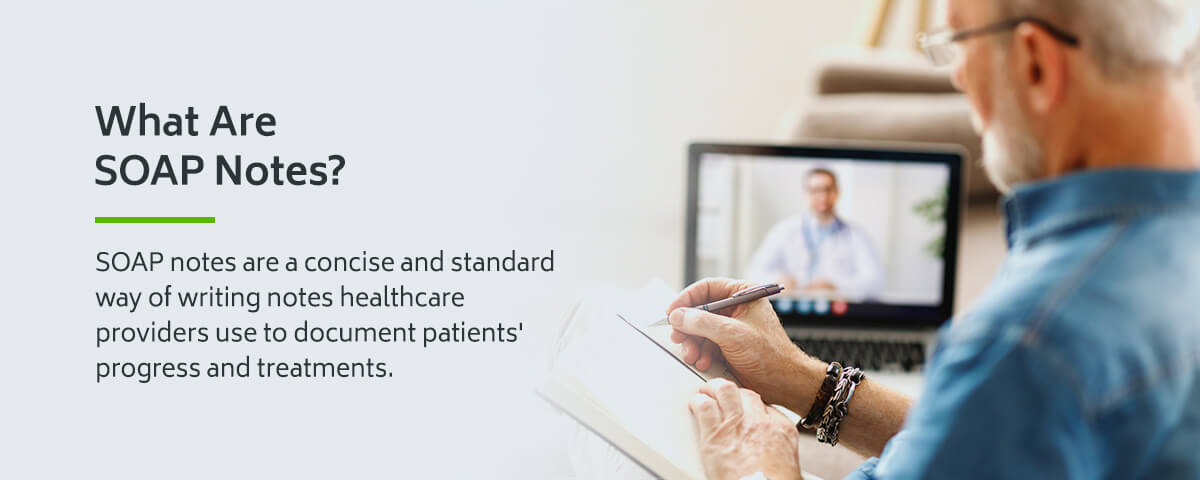 SOAP notes are a concise and standard way of writing notes healthcare providers use to document patients' progress and treatments. When Lawrence Weed theorized this template for writing notes in the 1960s, it was primarily used in the medical field. Now, SOAP notes are used in all healthcare specialties as a way to organize and efficiently communicate patient and client notes. Because patients often visit different healthcare providers for different services, SOAP notes make it simple to share patient information between providers to ensure everyone is on the same page.
SOAP is an acronym that stands for Subjective, Objective, Assessment, and Plan. Each section should contain specific information that will be used in the overall treatment plan for a client.
Overcoming Common SOAP Note Mistakes
SOAP notes for counseling can make writing mental health notes far more efficient. However, there are some common mistakes providers make when using the SOAP template. Luckily, if you know what to watch out for, the following mistakes are easy to avoid:
Don't include unsourced opinions: When documenting your client's opinions of their conditions in the subjective section, be sure to provide attributions to the statements. Whether the client or a family member made the statement, it's crucial to include the source of the opinion. Doing so will help prove that, while you considered the client's opinions, your overall assessment was based on the factual information you gathered during your sessions with the client.
Don't make general statements without supporting data: The objective section of your SOAP notes is for hard facts and specific observations. General statements can often lean toward impressions or interpretations. Specificity is essential in the objective section so your supporting data is clearly identifiable. Without supporting data, your notes are simply opinions. Provide evidence to support your observations.
Avoid vague language: Keep clear notes. SOAP notes are meant to be easy to follow, especially for other clinicians or providers who may need to read your notes. Overly descriptive language and irrelevant information can cloud your notes, which makes deciphering the notes more time-consuming. Being clear and straightforward when writing your SOAP notes will also help save you time when referencing past notes.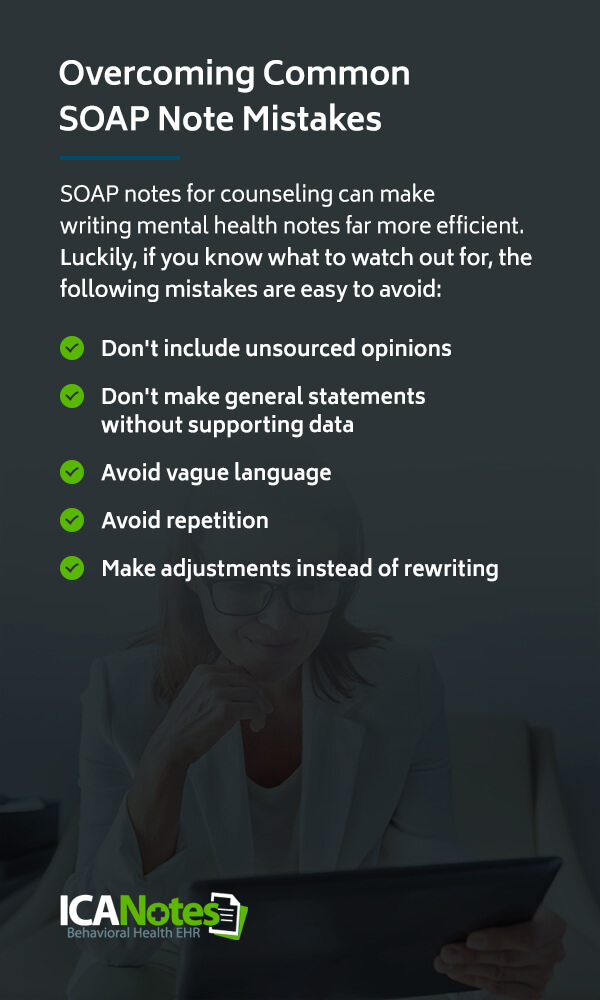 Avoid repetition: While you may find yourself wanting to restate information from the subjective and objective sections, remember that this is not what the assessment section is for. Synthesize the information from the first two sections to make a note of any progress — or lack thereof — and determine what adjustments can be made. Analyze the subjective and objective information instead of summarizing it.
Make adjustments instead of rewriting: When you determine where changes to the treatment plan need to be made, avoid rewriting the entire plan. This will waste your time since your client's goals should already be included in the plan. Record the adjustments you're making to the existing treatment plan and specify what immediate next steps you and your client will be taking to get closer to the goals the client set.
It's also worth noting that your SOAP notes don't necessarily need to follow that same order format every time. Some clinicians find success writing in an APSO order, but be sure to avoid the above mistakes even when writing in a different order.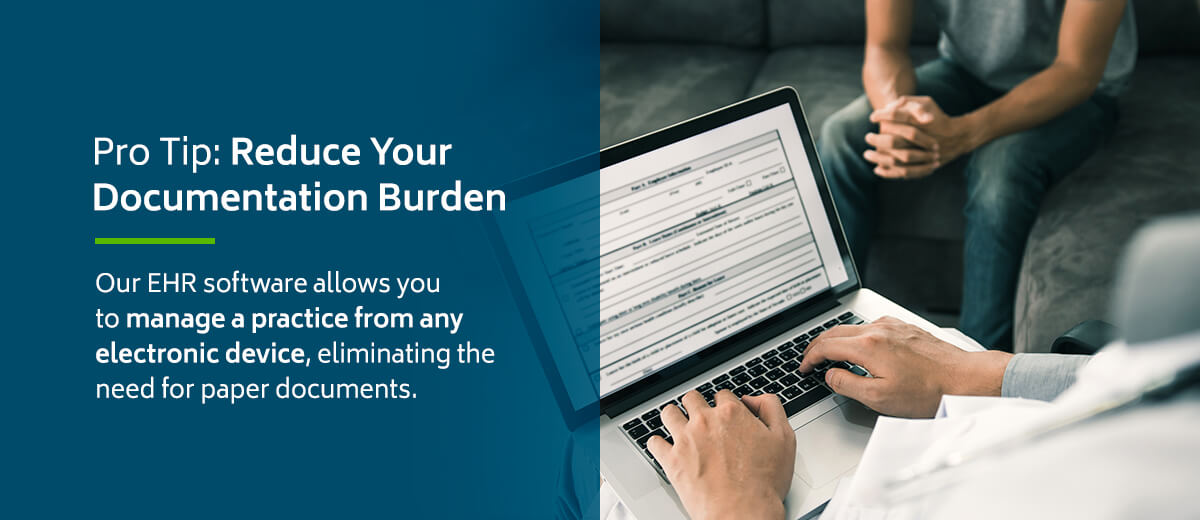 Pro Tip: Reduce Your Documentation Burden
Note-writing and documentation are time-consuming. Spending an adequate amount of time on your notes can become a burden and take time away from other tasks like client appointments. Even with templates like SOAP, writing notes still takes considerable time and effort. As electronic health records (EHRs) become more common in healthcare environments, charting and note-writing have been simplified. However, medical EHRs tend to lack features that behavioral health clinicians need to create adequate notes using the system.
Catch up to your medical colleagues and reduce the burden that documenting has put on you with ICANotes. Our EHR has charting features and templates to help make note-writing and documentation fast with minimal typing. Designed by behavioral health professionals, the buttons in our software allow you to quickly document data like symptoms and observations. ICANotes also offers you the ability to customize your own buttons to fit your needs, and you may free-type in the notes as needed. Then, link notes together to track a client's progress.
Storing hand-written mental health notes or SOAP notes takes up a significant amount of space, and they can be easily lost in the event of a fire or theft. With ICANotes, you can easily scan and upload documents to keep all your files in one secure place. You can even send and receive documents using our secure faxing or direct messaging features. Using customized features and advanced security precautions, ICANotes complies with even the strictest of privacy standards.
ICANotes can help you get organized and take care of management duties, as well. Our EHR software allows you to manage a practice from any electronic device, eliminating the need for paper documents. You can scan insurance and determine insurance eligibility, submit and track claims, process payments, and billing, organize scheduling and check in clients with ICANotes for increased convenience and efficiency.
Our clinically robust features can help reduce your documentation burden, leaving you more time to create better, more effective SOAP notes.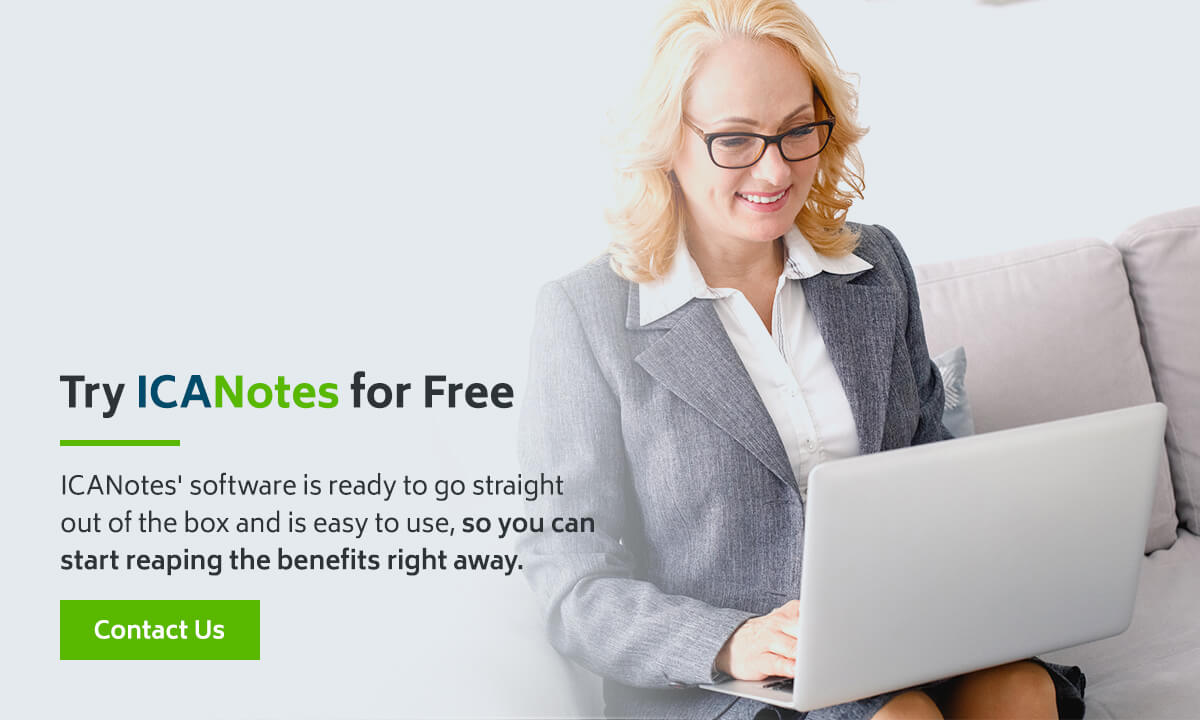 We understand that note-writing is part of the job that takes the longest. Luckily, writing SOAP notes can become an easy task. Use ICANotes to create high-quality notes in two to three minutes, giving you more time to spend with clients or manage other aspects of your clinical duties. Our team created ICANotes with behavioral and mental healthcare providers in mind. ICANotes' software is ready to go straight out of the box and is easy to use, so you can start reaping the benefits right away.
If you think ICANotes might be the solution you've been looking for, request a free trial and find out why it's the leading EHR software in the behavioral and mental health field. Contact our support team with any questions, for more information or to sign up for a live demo.