Writing Effective Case Management Notes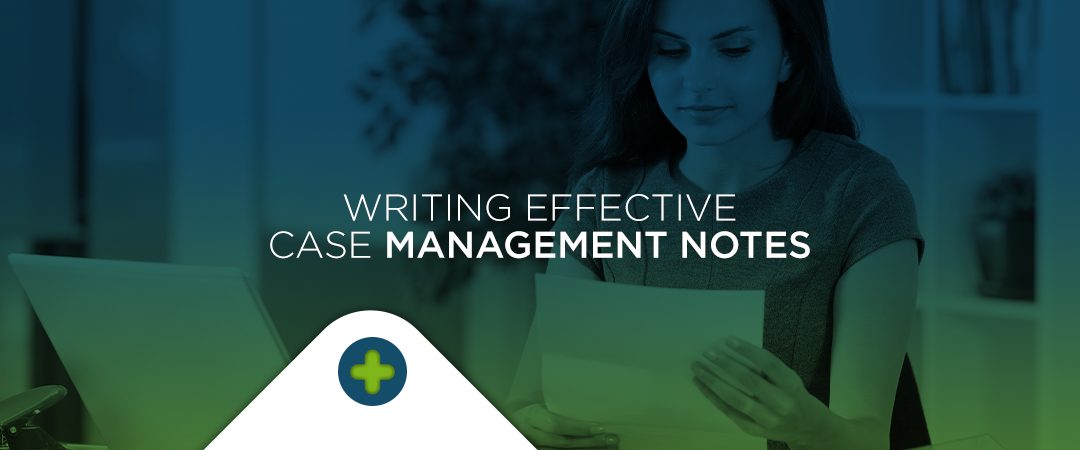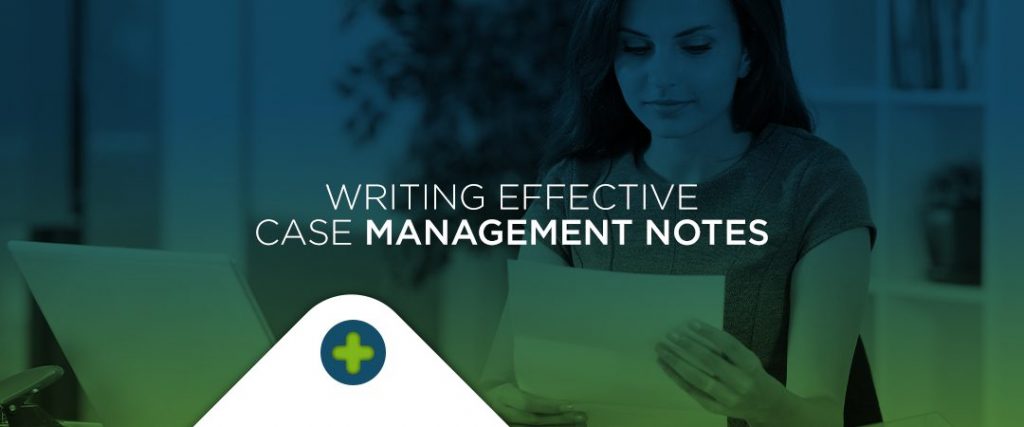 Case managers provide a plethora of services for clients that are focused on helping them achieve wellness and autonomy. The main goal of a case manager is to be a client advocate in various social services. This is a collaborative process bringing together multiple disciplines to assess, plan, coordinate, implement, and evaluate services for the client. Case managers are focused on meeting the clients' needs that can be ever-changing. As such a note that is written by case managers will document their client's progress, goals, and response to treatment.
Table of Contents
Case Management Note Formats
There are several formats that are utilized to write case management notes. It is up to the individual facility or group to determine the exact format such as BIRP, DAP, GIRP, PRP, SOAP, or a regular progress note.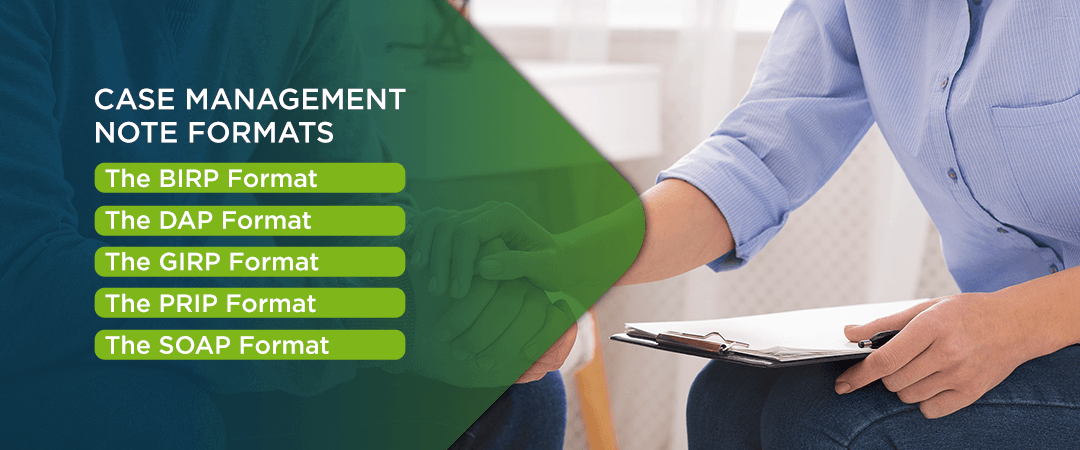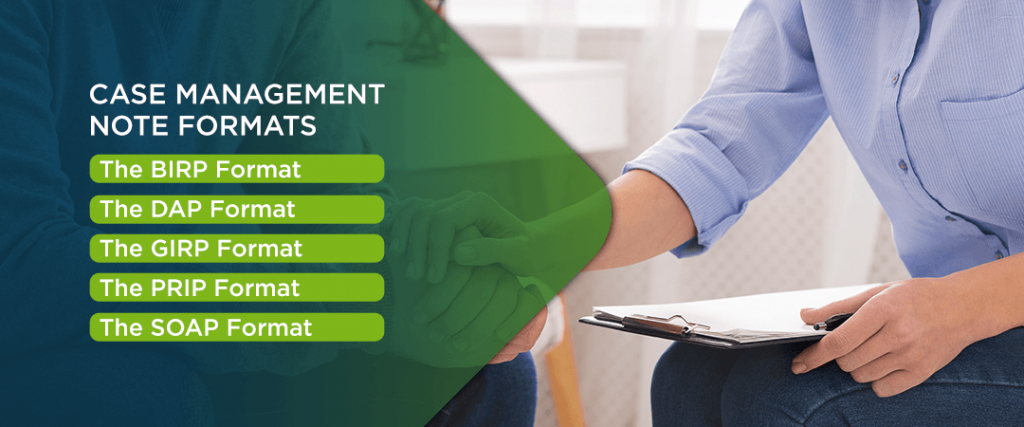 BIRP: This acronym stands for Behavior, Intervention, Response, Plan.
DAP: This acronym stands for Data, Assessment, Plan.
GIRP: This acronym stands for Goal, Intervention, Response, Plan.
PRIP: This acronym stands for Problem, Response, Intervention, Plan
SOAP: This acronym stands for Subjective, Objective, Assessment, Plan.
Elements of an Effective Case Management Note
Ideal case manager notes are timely, clear, concise, accurate, readable, and most importantly factual. Whatever the note type a detailed and effective case management note will consist of the following: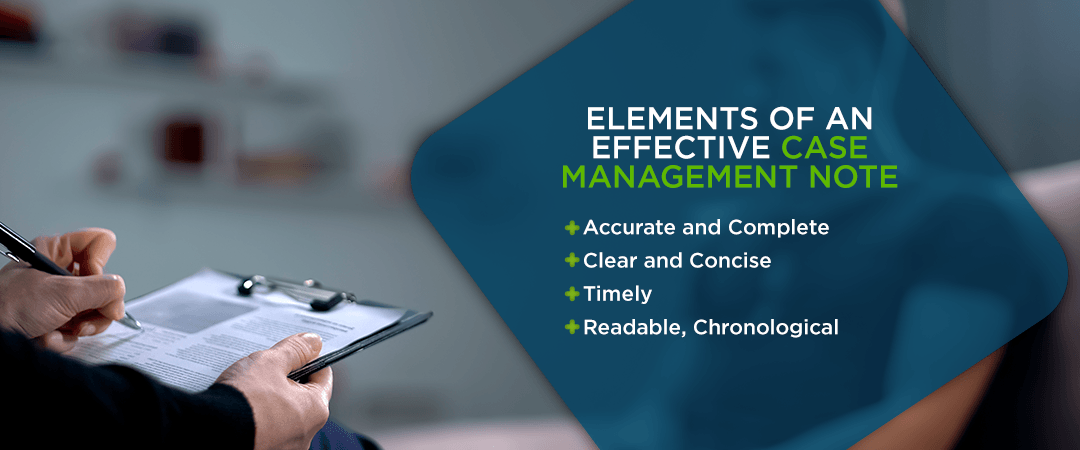 1. Accurate and Complete
One of the best practices for writing your notes is ensuring they are accurate and complete. Not only should you include a brief description of the interaction, but you may also want to add details relevant to this specific case that can help another person read your notes. The note must include your client's name, date of birth, and medical record number. After writing your note, reread the note to ensure what you have written is accurate. You should also sign and date your case management note. Unfinished or incomplete notes are not acceptable.
2. Clear and Concise
More is not always better. When it comes to writing your case management notes, you should keep them clear and concise. Focus on the information that is relevant to your goals for case management. If you include too much unnecessary detail, it may be challenging to find the pivotal information you're looking for in your case management notes.
3. Timely
Your case management notes should be completed in a timely manner. It is best practice for notes to be completed the same day. If you wait until the next day or several days after you will not be able to retain the details from the interaction with your client. It is crucial to carve out space in your schedule to write your notes. Write your notes as quickly as possible after making contact with a client.
4. Readable, Chronological
Case manager notes need to be readable. Typically, typing these notes makes it easier for other staff members to decipher and access them. Your software can also check the text for spelling and grammar issues.
Keep in mind that you want someone else to be able to read your notes and understand everything you've included. If your notes aren't legible and an emergency arises, this can become a liability issue. Don't use abbreviations or shorthand other staff members wouldn't be able to understand. It is also important to organize your case management notes chronologically, with your most recent notes starting first.
Avoiding Common Case Management Notes Errors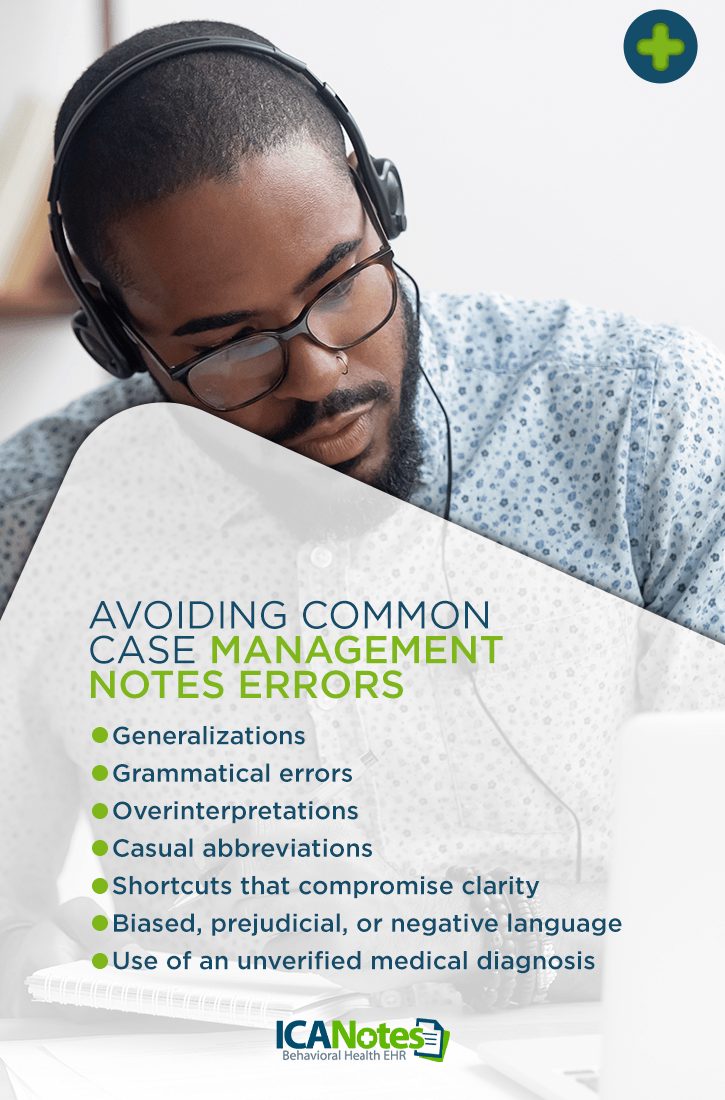 When writing your notes, you may want to avoid some common errors, such as:
Generalizations
Grammatical errors
Overinterpretations
Casual abbreviations
Shortcuts that compromise clarity
Biased, prejudicial, or negative language
Use of an unverified medical diagnosis
Using Technology to Aid in Case Management Note Documentation
You can use technology like ICANotes to ease the documentation burden while completing case management notes. The following are the benefits of using ICANotes software for case management note documentation.
Eliminate paper: The first step to eliminating paper from a practice is implementing medical records software. We offer a patient portal which supports your conversion from paper forms to digital documents.
Secure access: Our software offers concurrent, secure access across multiple remote users.
Convert your paper forms to electronic documents: You can convert paper forms to digital files. You'll upload scanned images of your paper forms and attach them to your patient's chart. Our software supports many file types, including DOC, JPG, GIF, TIF, PDF, BMP and PNG.
Exchange clinical documents: Through our clinical document exchange service, send patient documents electronically to other health providers through electronic fax or Direct messaging.
Implement a patient portal: Your clients can log in to a portal to populate their records and enter their history and demographics. You can also choose to create electronic intake forms people can fill out and sign on the patient portal. These appear on the patient chart in PDF form.
Request a Free Trial From ICANotes
At ICANotes, our behavioral health EHR reduces documentation time while improving compliance. Our EHR is the most clinically robust for behavioral health and has preconfigured templates for every setting and discipline. With our EHR, you can create comprehensive:
Initial Assessments
Case Management Notes
Treatment Plans
Group Therapy Notes
Clinical Summaries
Discharge Summaries
You can go paperless and manage your practice from the electronic device of your choice. Consider these features of our EHR.
Document management: With ICANotes, you can easily upload scanned photos and documents and securely receive and send documents via electronic fax or Direct messaging.
Scheduling: Our patient scheduling solution is incredibly user-friendly, allowing you and your staff to efficiently manage appointments.
Integrated billing system: With our integrated billing system, you can easily create superbills, statements and CMS forms. Accept checks, cash or credit cards.
Secure communication and messaging: Our fully HIPAA-compliant messaging system enables secure communication inside and outside the office.
If you are a behavioral health clinician who wants to know more about how to write case management notes or wants access to sample case management notes for, request a free ICANotes trial today.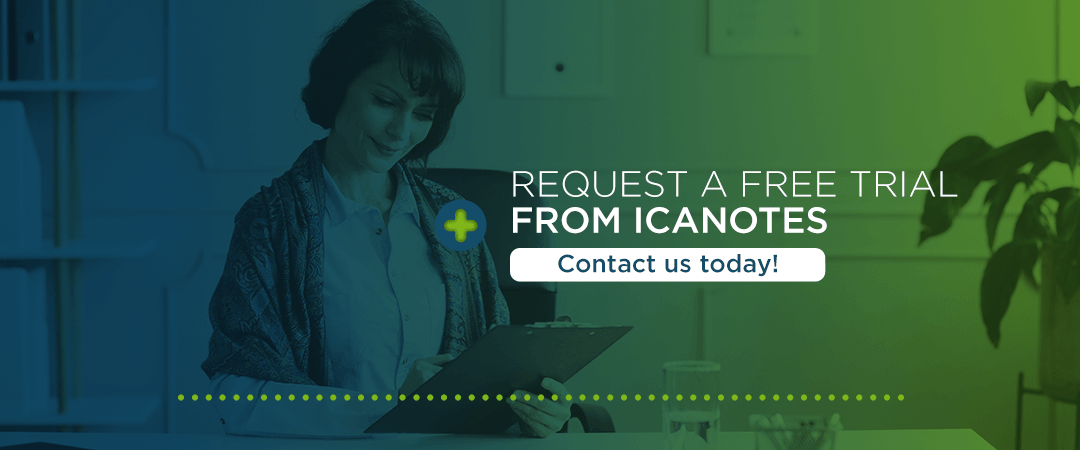 Clinical Director October has been a Registered Nurse for over 15 years. She is board certified in Mental Health and Psychiatric Nursing. She holds a Bachelor of Arts from the University of North Carolina at Greensboro. She also graduated with bachelor and master degrees in Nursing from Western Governors University.