Sign up for a free 30-day trial
No downloads.
No credit card required.
Register now and for 30 days you'll have access to a trial of the features and capabilities of the world's most clinically robust behavioral health EHR. While using this free trial, protected health information (PHI) may not be stored or submitted. See for yourself why so many clinicians choose ICANotes.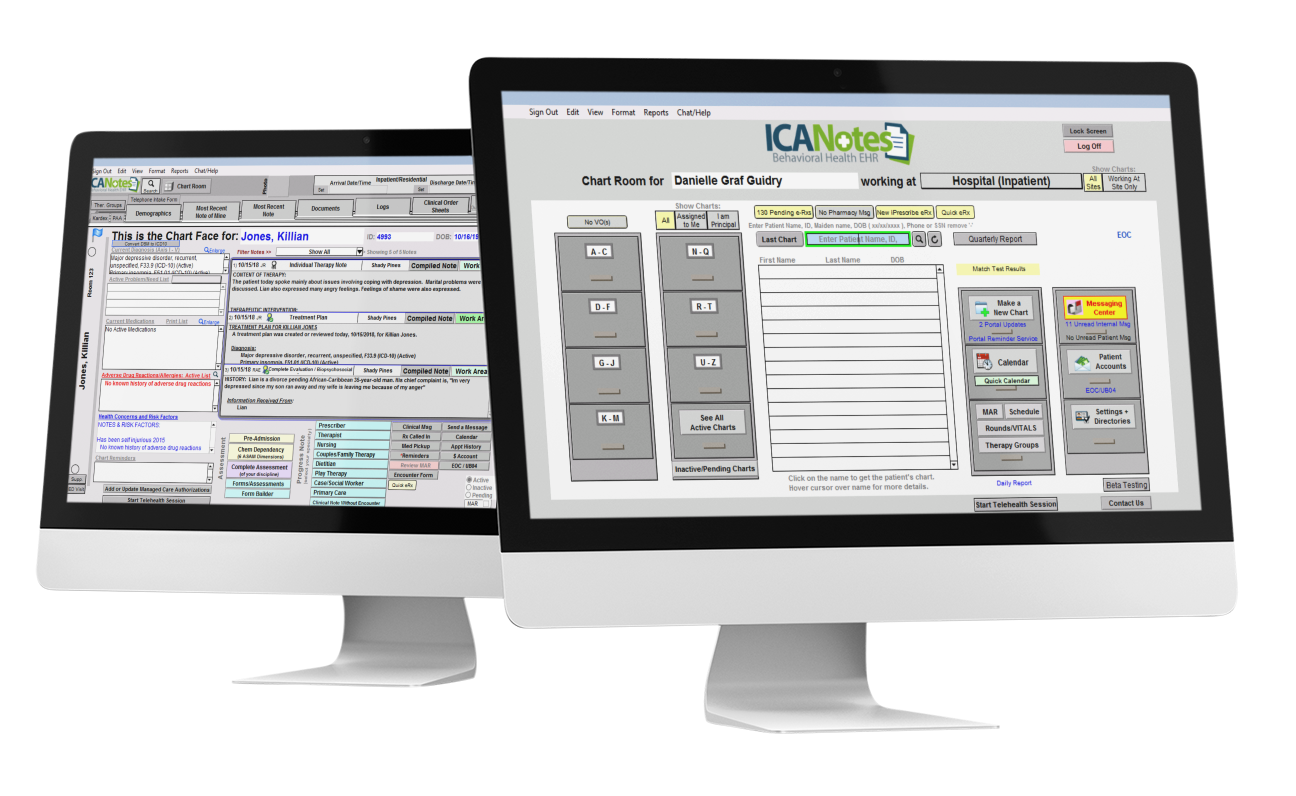 © 2021 ICANotes - 1600 St Margarets Rd, Annapolis, Maryland, 21409, United States